"Exchanging, understanding, communicating are the keys to this position."
Let me introduce myself
Originally from the South-West of France, I took my first steps in the company nearly 20 years ago in Revel. Freshly graduated in finance, it is as an intern in the commercial finance department that I started the adventure. It has never stopped since. 20 years of working in different functions, notably in Bordeaux, 20 years of meetings and exchanges, which lead me to say that "time flies" when it is accompanied by passion.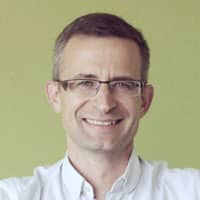 MY MISSION AT THE GRANDS MOULINS DE PARIS :
My team and I are partners in the milling industry. With them, my primary role is to work hand in hand with the men and women in the "field" by providing them with the economic elements necessary for making decisions and managing their industrial and logistics tools. This interaction between operational staff and management is the very heart of my mission.
WHAT I AM PASSIONATE ABOUT IN MY JOB:
Its transversality. You have to know the company and its components well to do this job. Beyond that, the human relations it implies: exchanging, understanding and communicating are the keys to this job.
MY MOST BEAUTIFUL PRIDE IN THE BIG MILLS OF PARIS:
To have made this path with passionate and engaging people. The people who surround me today professionally perfectly meet these criteria.
MY FAVORITE GRANDS MOULINS DE PARIS PRODUCT:
The Campaillou, which brings me closer to my country roots !