Chia'rismatique is a new milling mix that facilitates the production of a bread with exceptional " charisma ", which will be marketed as of March1, 2023.
Manufactured at the Briare site, this milling mix is intended for our artisanal bakers, large accounts and export customers.
A colorful and seed-rich mix!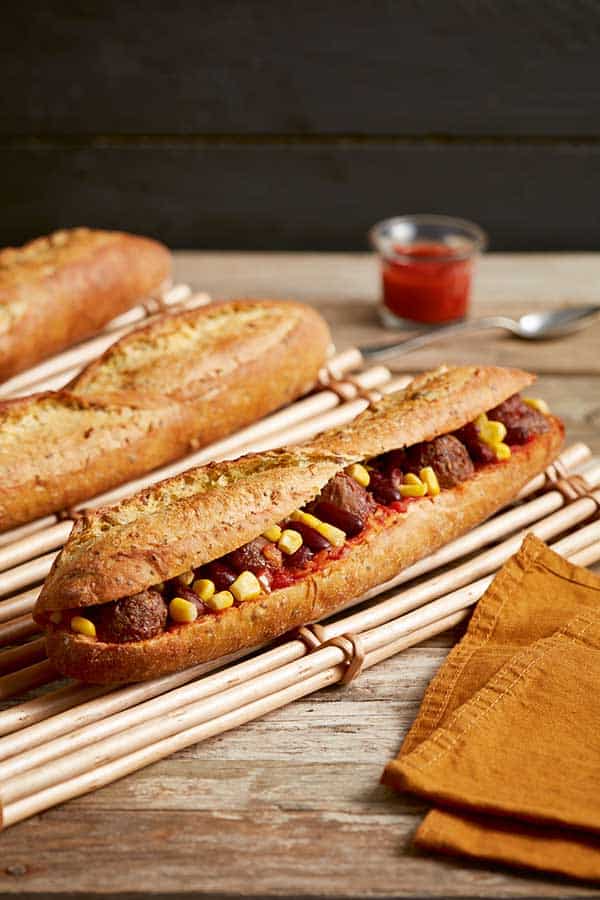 This milling blend has many characteristics and benefits due to the ingredients that make it up.
It contains 18% chia seeds, sunflower seeds, flax seeds and pumpkin seeds. Turmeric adds a golden color to the crumb and gives it a sweet spicy flavor.
It is also a source of Omega 3, thanks to the chia seeds. Native to Mexico, they were used by the Aztec civilizations for their richness in dietary fiber.
In addition to these many virtues, this blend is in line with current trends by meeting the expectations of consumers and our customers:
- 70% of French people say that eating healthy and balanced is a concern for them.(Source: KANTAR FOOD 360™ 2020)
- 49% of bakers are interested in a milling blend with proven nutritional benefits(Source: KANTAR FOOD 360™ 2020)
The versatile Chia'rismatique can be used to make a variety of products: baguettes with a seed flavour, breads of different sizes, a colourful snacking range, etc. These variations are grouped together in a recipe booklet that will be distributed to our customers to accompany the launch.
A highlight of the product in store
To accompany the launch of Chia'rismatique and to promote it in the store, we provide our bakery customers with an easel and a poster reminding them of the Mexican origins of the chia seed.
As with all product developments, the collaboration of the various support services, the know-how of our bakers of the Confrériethe quality of our flours and our expertise in formulation were the keys to the success of this project.