On the occasion of the Football World Cup 2022, we propose a big operation in bakeries allowing our bakery customers to wear the colors of the Blues to boost their point of sale.
In an unstable economic context, it is important for bakers to continue to energize and differentiate their stores. Relying on a global sporting event such as the Football World Cup, which takes place every four years, is a good way to build customer loyalty by developing the average basket of customers, but also to attract new customers.
A very attractive operation with 3 possible options
The objective of this operation is to propose to the consumer to buy a special bread to be able to take part in a contest allowing to win numerous prizes: goodies, official France 2022 scarves "Vibrate for the Blues", Wonderbox and even a scooter!
We also provided our clients with decorative elements for their stores: balloon-shaped stencils for flouring bread, shelf-stoppers, banners, window stickers, easels, armbands... as well as, depending on the formula chosen, scratch cards and an electronic game terminal.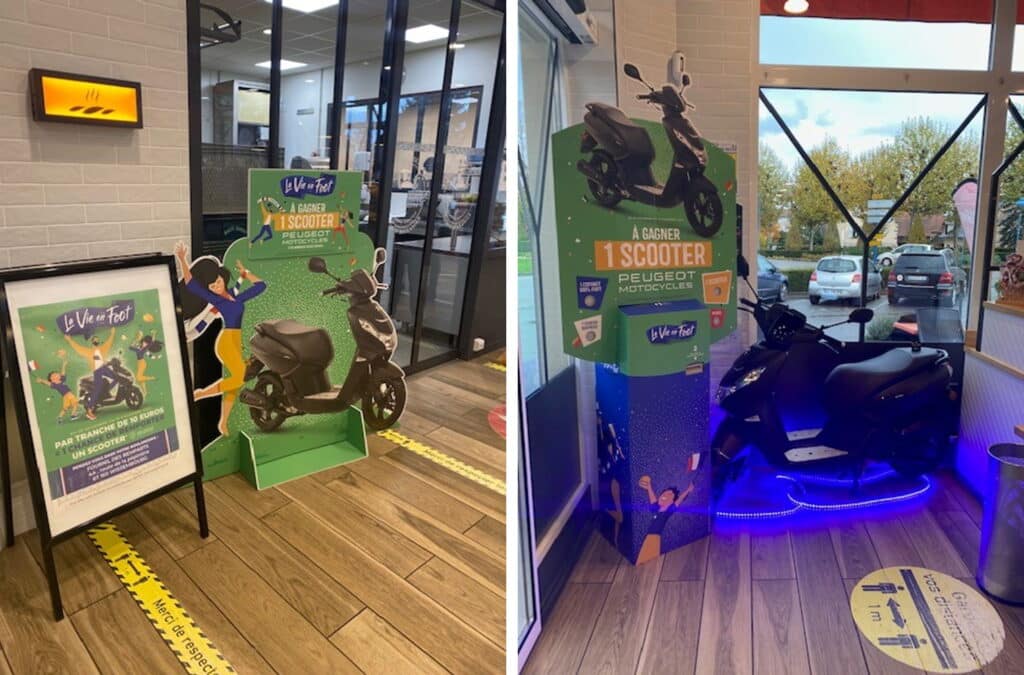 Example of a store display at one of our customers, Mr. BEN MEKKI in WISSEMBOURG (67)