Candlemas is THE highlight of Francine's life!
Every year, more than two-thirds of French people get together in the kitchen to celebrate the pancake festival (Source: IN VIVO BVA 2021) .

For the occasion, Francine is honored thanks to a massive support plan, reaching over 30 million contacts!
The brand can be found on the essential daily cooking website Marmiton (from January 29 to February 28) and on TF1 with the sponsorship of the program "Petits plats en équilibre" (from January 30 to March 5).
Several contents around Candlemas are relayed in the digital ecosystem of the brand:
    - An Instagram reel created in collaboration with the influencer @Livionna (158K followers) : >> discover the Reel
    - A special Candlemas newsletter (sent to 70K subscribers)
    - Recipe ideas and tips around Candlemas relayed in stories on Francine's Instagram @Francinefarines (>5K followers)
An impactful in-store device
This year again, the shelves and aisles of many stores were dressed in yellow, the emblematic color of the Crêpes en Fête committee.
For its 25th anniversary, the committee is modernizing with a new visual identity and a funnier communication tone.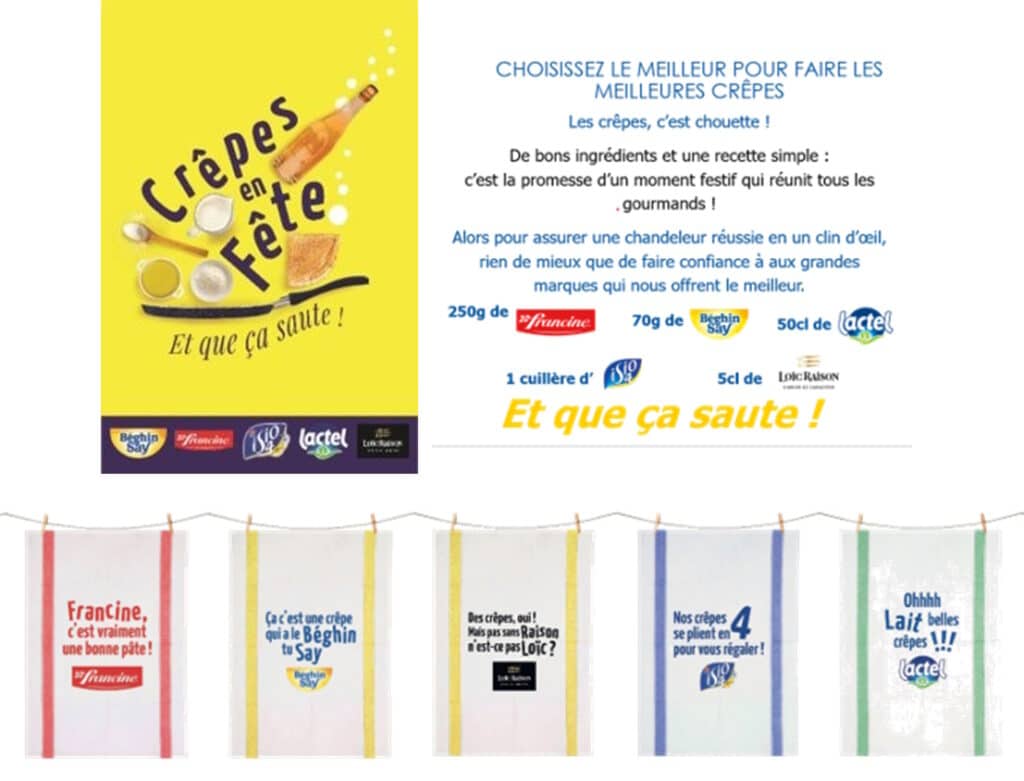 The new 360° system included product highlights, on-shelf animations, contests, flyers, etc.

More than 360 stores have integrated an animation and/or a theatrical display in their shelves for Candlemas.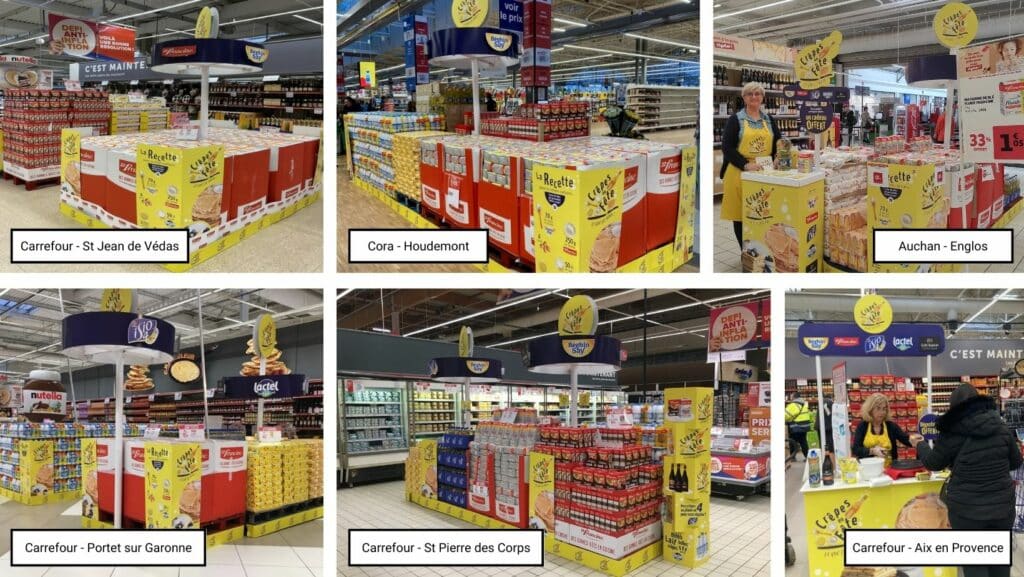 The signs concerned by the Crêpes en Fête scheme are the following:
    - Carrefour : from January 24 to February 6
    - Auchan : from January 24 to February 2
    - Cora : from January 24th to January 30th
    - Intermarché (on a part of the park): from January 24 to February 5
    - Système U (on a part of the park): from January 24 to February 5
    - Leclerc (on a part of the park) from January 17 to January 28
Your favorite flour was honored alongside the partner brands with many activities to enjoy good pancakes prepared on site, from Francine!
We also enjoy Francine at Grands Moulins de Paris!
Conviviality was the order of the day on Thursday, February 2, with pancake tastings in some of our sites: Surgères, Marseille, Reims, Paris-Gennevilliers, Briare and Ivry.