For the first time, Too Good To Go and us are launching an anti-waste operation to save 900 baskets, composed of bakery specialties, catering and pastries. Offered at attractive prices (between 5.99 euros and 19.99 euros), the baskets can be reserved on the Too Good To Go application until May 31, 2023 and will be collected on Saturday, June 03 in Vitry-sur-Seine (94), while stocks last. 
For almost 5 years, Too Good To Go has been fighting food waste by working with all the actors of the food chain. For the first time, the application is partnering with us, a French miller and our frozen food distribution brand Les Recettes de mon Moulin.
900 baskets of frozen products are to be saved and collected on Saturday, June 03, 2023 on the site of our partner STEF Logistique, in Vitry-sur-Seine (94) in the Paris region. It is possible to reserve the baskets in advance, until Wednesday May 31, 2023.
Our different baskets are offered between 5,99 € and 19,99 € each, and are composed of frozen bakery-pastry-catering products: pasteis de nata, surprise breads, pre-baked baguettes, or even bugnes. Low-priced products ideal for large families at a third of their initial value.
The fight against food waste is a strong issue and this new collaboration with Too Good to Go is one of the concrete proofs. As part of our sustainable development approach Link by GMPour ambition is to reinforce our positive impact on local communities by developing solidarity operations in the regions where our sites are located. A few years ago, we entered into a partnership with Too Good To Go to offer the solution to our artisanal baker customers.
Baskets are online. Visit the Too Good to Go app to reserve them.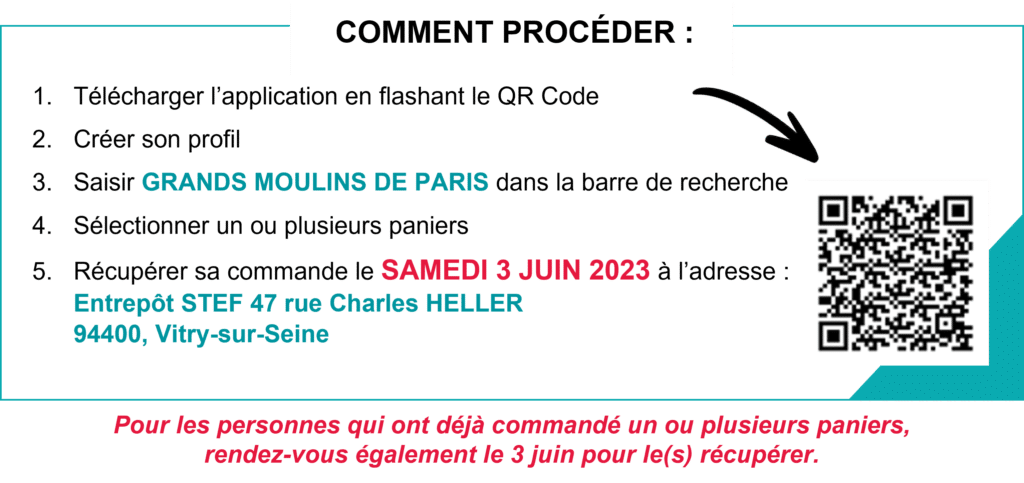 Too Good To Go is a certified B Corp social impact company whose mission is to inspire and engage everyone in reducing
food waste. Too Good To Go is the world's leading unsold food reclamation app.
Through its app, Too Good To Go connects more than 75 million users with 134,000 businesses worldwide to save
unsold food in convenience stores, restaurants, bakeries, supermarkets and more
Launched in 2016, Too Good To Go has now saved more than 200 million meals from being wasted, equivalent to 500,000 tons of CO2e.
It currently operates in Europe (UK, Ireland, France, Germany, Denmark, Spain, Italy, Portugal, Switzerland, Sweden, Belgium,
Poland, Netherlands, Austria and Norway); and in the Americas (Canada and the United States). It is the 7th most downloaded restaurant app in the
world according to the 2022 Apptopia ranking.
Visit toogoodtogo.com or Too Good To Go B Corp profile for more information and follow Too Good To Go on Instagram,
Facebook, Twitter and LinkedIn.