Grands Moulins de Paris takes you to the heart of the action with the second communication component of its brand platform.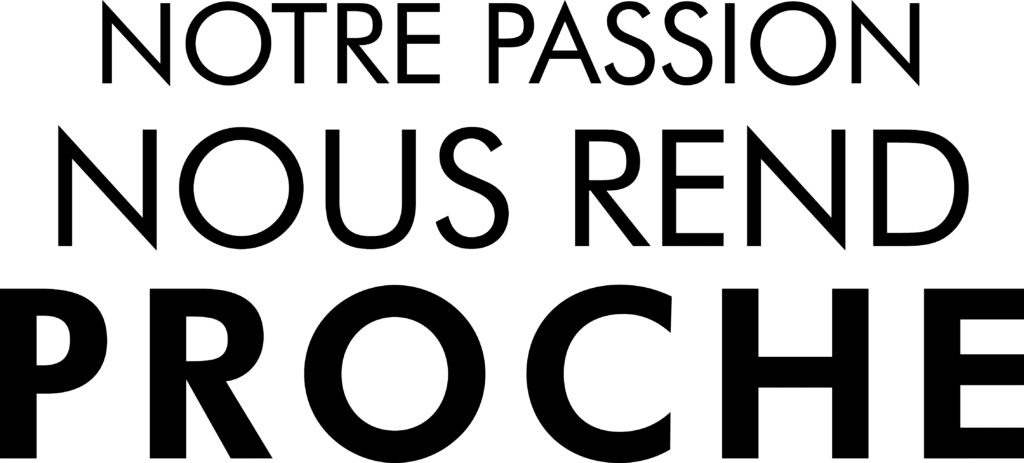 CLOSE by our milling know-how since 1919 and our singular history closely linked to the needs of society
NEAR with all our local mills located throughout France which contribute to the dynamism of their territory,
PROCHE and proud to work hand in hand with French farmers to develop responsible wheat sectors,
CLOSE thanks to committed women and men who have built a true and lasting relationship together
Close to the bakers through our advice, services and flours in line with consumer trends
CLOSE with our Brotherhood of Bakers, which promotes French know-how among the younger generations and internationally to imagine the bread of tomorrow,
CLOSE, simply because we work every day with passion for quality bread, wherever we are.
Grands Moulins de Paris: a passionate player at the heart of the wheat, flour and bread industry
In January 2021, we unveiled our new brand platform, which is now embodied in the signature: "a grain of audacity, a choice for the future". In October 2022, we reveal our new "NEAR" communication campaign
With this campaign, we are using an original creative approach to promote proximity in all its dimensions: as a century-old miller and a true partner in the bakery-pastry industry, close to our customers thanks to all the experts in the field who accompany you on a daily basis, with mills located locally in France and in direct contact with farmers.
The words are embodied by the women and men who make up Grands Moulins de Paris (employees, customers, partners), with a graphic approach that allows us to project ourselves into the heart of the action.
"Grands Moulins de Paris is a group of passionate men and women who have been forging strong links within the wheat-flour-bread industry since its creation over 100 years ago.
What we wanted to put in perspective through this new campaign NEAR.
It is this proximity that makes Grands Moulins de Paris a true partner of trust, well beyond being a supplier of quality flours and milling mixes ", says Claire Madoré, Marketing & e-Business Director and Sales Director for supermarkets.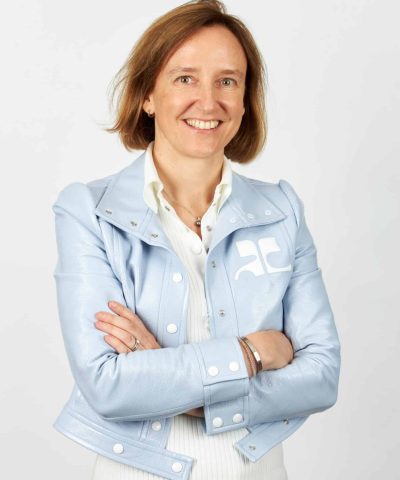 Trompe l'oeil, low angle, POV, vivid colors: the ingredients of original and impactful photographic shots.
The Proche campaign is based on shots taken by the photographer Clément Lemaire, with the support of the Grands Moulins de Paris team, which has allowed us to propose an original creative approach.
To embody the boldness that characterizes us and sets us apart, the photographer played on the "modern pop" by integrating brightly colored objects and worked particularly on the framing with the use of :
- Trompe l'oeil on some visuals to surprise with a subtle audacity,
- The low angle to magnify the subject by playing on unusual lines and perspectives,
- POV" (point of view) which gives the viewer the impression that he is participating in the scene of life.
Clément Lemaire is a young man from Caen who started his career in Paris as a photographer's assistant where he quickly rubbed shoulders with big names. He became familiar with the requirements of luxury, fashion and advertising. 
In parallel, he continues to develop numerous projects, which leads him today to work as a freelance photographer and consultant. The desire to create and sublimate images is for him essential to go further.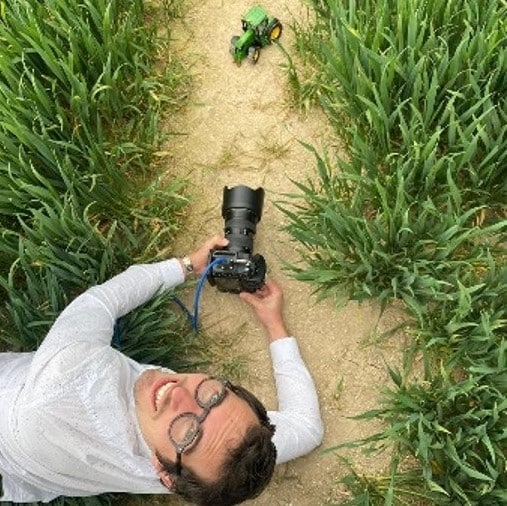 5 key themes to illustrate the proximity at different stages of the wheat industry
For this campaign, we chose to express the dynamics of "NEAR" in images by playing on interpersonal and spatial relationships, both literally and figuratively, for the following themes: Mill, GMP Family, Farmer, BrotherhoodBaker.
These five themes are illustrated by a main key visual in the form of posters: