From April 27 to 30, 2021, the 23rd edition of Bakery China was held in Shanghai, one of the biggest bakery and pastry trade shows in Asia. After a cancelled edition in 2020, we had the chance to be represented this year by our local distributor, Sunway. A French baker was also able to give demonstrations and offer tasting of our products.
French know-how
This year again, we emphasized our French know-how and milling expertise by presenting a selection of products during our live demonstrations.
On the flour side, we have highlighted several of our best-sellers:
  - The Century: a bread made with ancient flours (a mixture of wheat, spelt, Khorasan, buckwheat, rye and malted wheat flours)
  - The Tradition T65 : the perfect wheat flour for French Tradition baguettes, now also available in Organic !
  - The Campaillette Des Champs : a slightly typical baguette with a good taste of rye sourdough !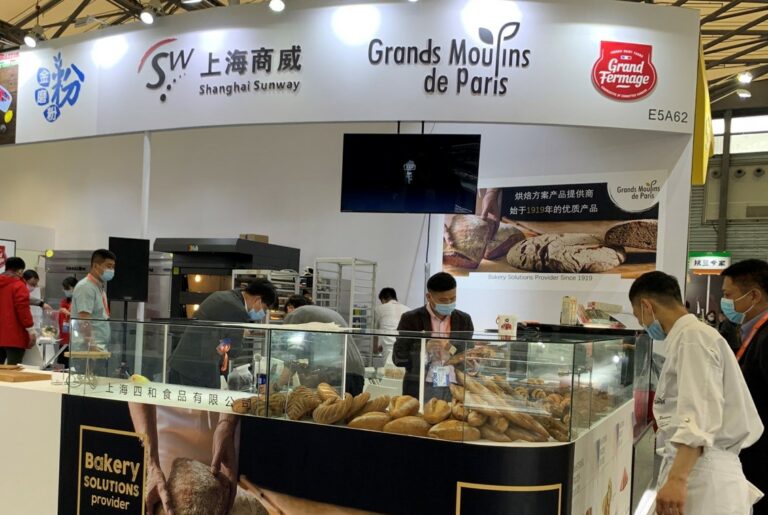 Bread in the "better eating" trend
We know that today's consumers want to enjoy good food but also healthy products, good for their health and for the environment. It is with this objective in mind that we presented our two "well-being" breads at Bakery China:
  - The Quinograin Quinograin : a delicious bread, particularly rich in fiber and generous in seeds (sesame, quinoa and chia);
  - The Campagrain is a bread rich in cereals (wheat, rye, oats, barley) and seeds (sunflower, brown flax, yellow flax) that stands out for its brown crumb and its warmly colored crust, crispy and sprinkled with poppy seeds.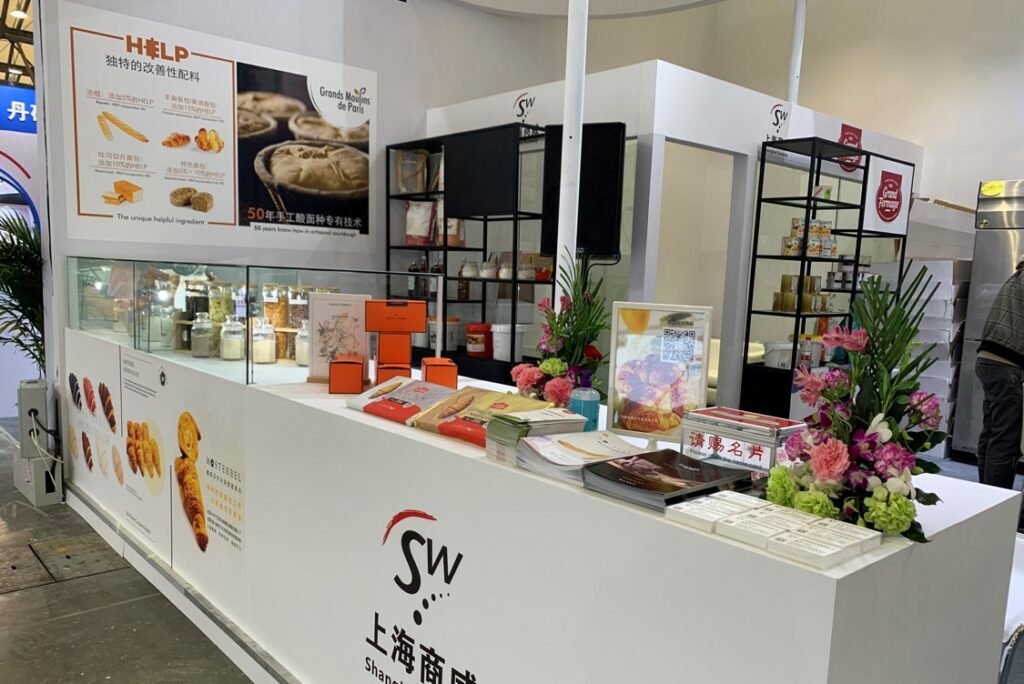 The croissant: the symbol of French tradition
Finally, we closed our demonstrations with a zoom on the pre-fermented croissant, made with Gruau Rouge T45 flour.
The red oatmeal flour T45 is made from strong wheat, wheat with a high protein content. This particularity gives it leavening capacities that allow you to increase the volume of your preparations and to give them more softness. This flour is therefore ideal for making well-risen and soft pastries.
We would like to thank all the participants of this 23rd edition of the Bakery China and hope to see you soon on other exhibitions.
See you soon!