A charity program initiated by the French Chamber of Commerce in Shanghai
Founded in 2008 at the initiative of the French Junior Chamber of Commerce in Shanghai, the Shanghai Young Bakers program aims to help disadvantaged young adults who had to leave the school system (for family or health reasons) and have no access to a stable job.
After realizing that there was no French-style bakery training in China, the program was created to teach these young adults high-demand skills and expertise in the booming bakery market in China.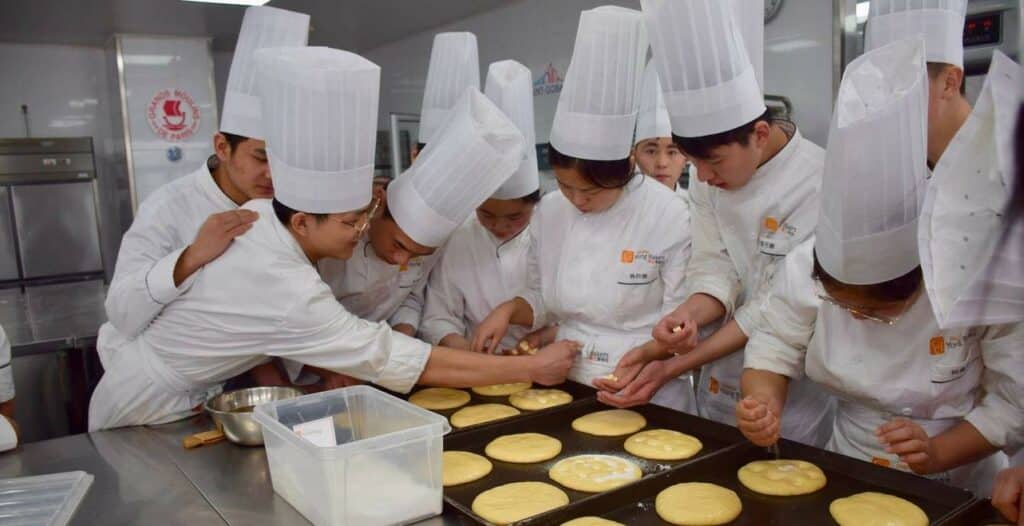 The 11-month program is entirely free of charge and is based on a sandwich format, combining courses in baking, pastry and English with practical training in the program's international 5-star partner hotels. In order to maximize the students' career opportunities, they are also taught basic skills in various fields. Through partnerships, the Shanghai Young Bakers program also offers a focus on French know-how.
Shanghai Young Bakers started in 2008 by training young adults from orphanages in the city of Shanghai. In order to broaden the population having access to the training and to ensure a better equality of opportunity in accessing the training, a recruitment process has been set up with a number of partner NGOs. Each year, about 30 students in need are recommended for this program. In total, more than 200 young bakers and pastry cooks have benefited from this training in order to start their working life.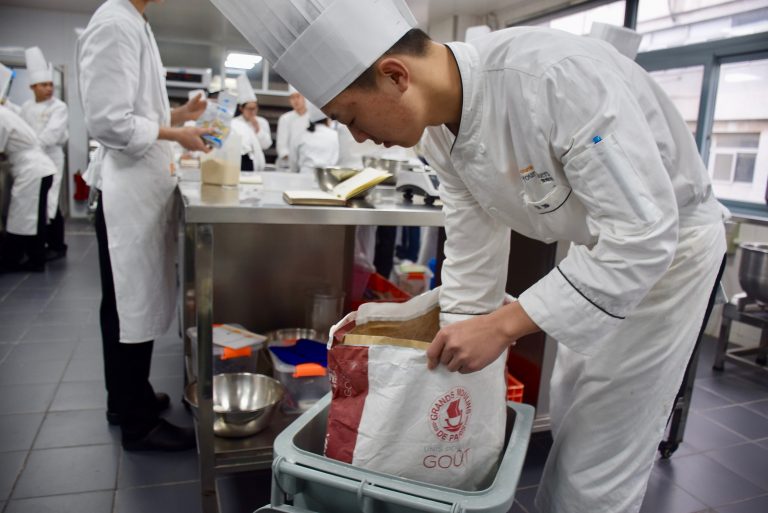 Grands Moulins de Paris commits to Shanghai Young Bakers
Since 2011, Grands Moulins de Paris has been involved with the Shanghai Young Bakers program through various actions.
Indeed, for the last 8 years Grands Moulins de Paris has been committed to supplying Shanghai Young Bakers with high quality French flour free of charge, thus covering all the needs of the training center in terms of flour. This support from Grands Moulins de Paris allows the students to train with quality ingredients and to study the French know-how.
In addition, Grands Moulins de Paris is also involved in educational programs through courses given by the company's technicians.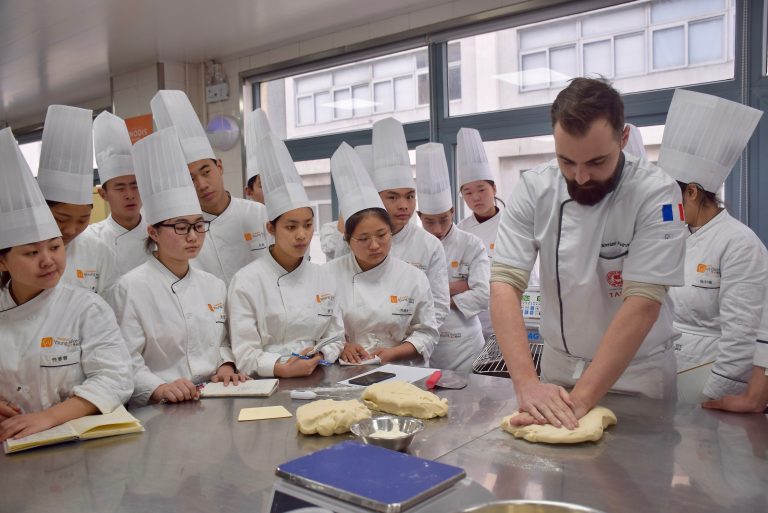 On March 3, 2019, Chef Thomas PEDRON, in charge of demonstrations and technical advisor for Asia at Grands Moulins de Paris, went to Shanghai Young Bakers for a day during which he trained students on 7 recipes, including the traditional baguette (in different forms), croissant, pain au chocolat, and brioche. This day was an opportunity for Thomas to guide the students in the realization of their products, first with a technical demonstration, then with advice on how to put them into practice, as well as to teach them tips and best practices.
Very inspired by the career of the French baker, the Shanghai Young Bakers students also took advantage of this day to ask him all their questions about his career choices, his experiences, and the different opportunities of the bakery professions.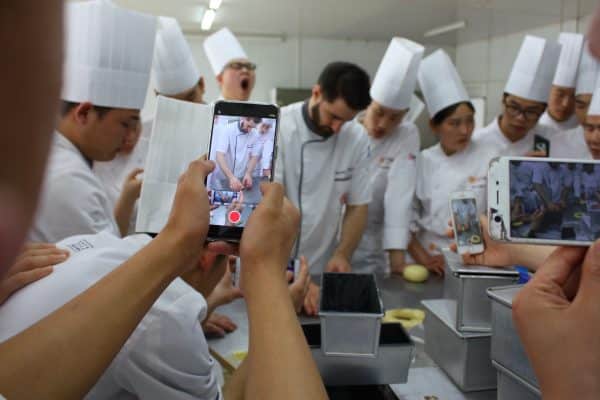 Last year, it was Chef Romain PERRIGOT, technical advisor at Grands Moulins de Paris, who had participated in the course program through two one-day interventions, in November 2017, then in May 2018. These class sessions allowed the students to learn more about the different types of flours they use on a daily basis, and the specificities of each flour. Romain also taught students how to make Viennese bread, seed bread, ciabatta bread, and pizza base.