From November 22 to 24, 2022, we participated for the first time in the Saudi Horeca event held in Riyadh, Saudi Arabia.
With over 15,000m² of indoor exhibition space and 5,000m² of outdoor space, Saudi Horeca attracts over 25,000 trade visitors. Its local and international dimension makes it the largest exhibition in Saudi Arabia in the hospitality and food & beverage sector.

This annual exhibition has become an essential meeting place in the Middle East, a legitimacy acquired over time: 26 years in Lebanon, 6 years in Jordan, 8 years in Kuwait and now 10 years in Riyadh, Saudi Arabia.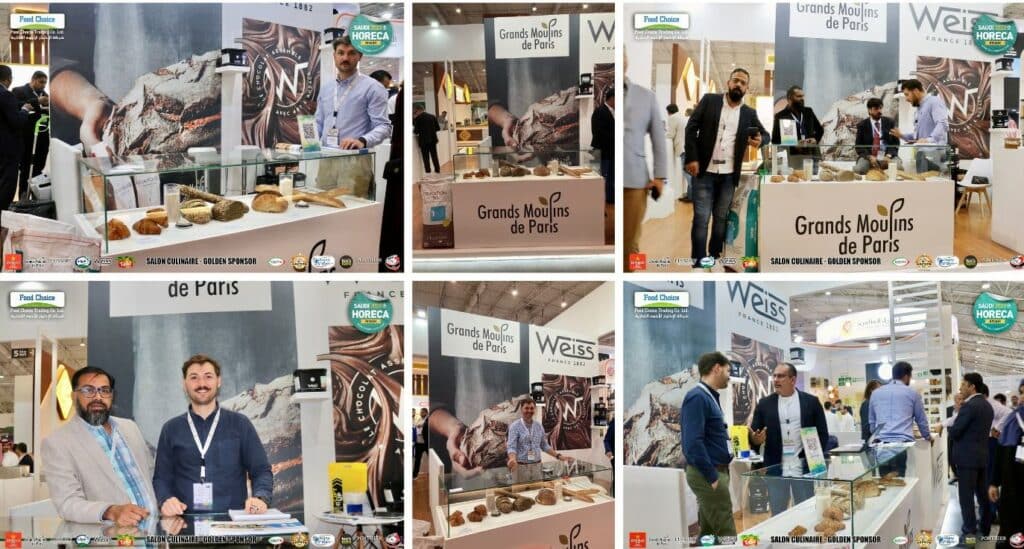 During this exhibition, we were present on the stand of our distributor Food Choice with a dedicated space Grands Moulins de Paris, animated by the salesmen Food Choice and Vincent Mathieu, Grands Moulins de Paris salesman on this zone.
A great event that allowed us to strengthen the links with our Saudi Arabian customers but also to make ourselves better known in the border countries. Thanks to a beautiful showcase, we were able to highlight our flagship products: the traditional baguette with T65 flour, the Kapnor, or the croissant with Gruau Rouge T45 flour.
A successful show for Vincent Mathieu: " The dynamism of our distributor in the area and the synergies created with the other exhibitors on the stand made the event a real success that contributes to GMP's influence in the Middle East area.
A big thank you to all our teams who were mobilized for the success of this event!