"Common goals: customer satisfaction and continuous improvement!"
I would like to present myself
I started my experience at Grands Moulins de Paris as an intern in 2004. Since then, I have been able to see different aspects of the quality business.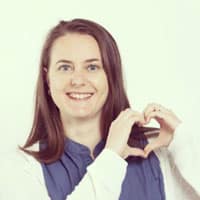 MY MISSION AT THE GRANDS MOULINS DE PARIS :
Guaranteeing compliant products: this involves reviewing customer requirements, quality audits, system management and the link between production and R&D.
WHAT I AM PASSIONATE ABOUT IN MY JOB:
Working with men and women from different backgrounds: production, maintenance, supply, warehouse and central services. With common objectives: customer satisfaction and continuous improvement!
MY MOST BEAUTIFUL PRIDE IN THE BIG MILLS OF PARIS:
One of my proudest achievements was the group work we did on centralizing the actions managed in the plant: managing to find an efficient organization that suits all the stakeholders is not so simple!
In another area, Grands Moulins de Paris allows me to reconcile my professional and personal life to take care of my children, a daily challenge!
MY FAVORITE GRANDS MOULINS DE PARIS PRODUCT:
The Campaillette Bio for its little taste of sourdough, with butter and jam: a pure wonder!