"My main missions revolve around issues concerning
Training and Recruitment topics."
I would like to introduce myself
I joined the Human Resources department of Grands Moulins de Paris in October 2012. At first, I mainly worked on Training and HR administration, then as time went by my missions expanded.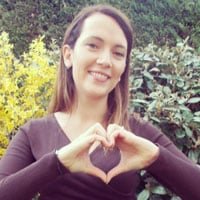 MY MISSION AT THE GRANDS MOULINS DE PARIS :
My main missions revolve around the issues of Training and Recruitment.
The aim is to support and advise managers and employees in solving their HR problems, developing their skills and participating in the integration of new employees, particularly with the creation of the Supply Chain Department.
WHAT I AM PASSIONATE ABOUT IN MY JOB:
The human contact, the varied missions, the fact of being able to bring solutions to my interlocutors and to continue to enrich my knowledge every day in a field of activity in constant evolution.
MY MOST BEAUTIFUL PRIDE IN THE BIG MILLS OF PARIS:
To have been able to develop a relationship of trust with my interlocutors, which is an essential condition for effective teamwork.
MY FAVORITE GRANDS MOULINS DE PARIS PRODUCT:
Fig bread ... with foie gras!