"My passion: working with a living product that is dependent on the weather. Every year is different and causes us to ask questions again."
I would like to introduce myself
I joined the group in 2004 to do my end-of-study internship in the quality department of the Brienne le Château mill. What was supposed to be an 8-month experience has lasted for more than 12 years. In a way, we can say that I caught the milling virus.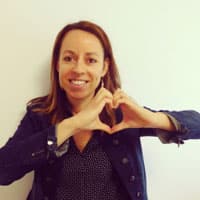 MY MISSION AT THE GRANDS MOULINS DE PARIS :
The Product
To guarantee a healthy product that meets the expectations of our customers: this is achieved through the selection of wheat at harvest time, daily quality controls of our raw materials and finished products, the implementation of production procedures and the verification of their application, and the training of our employees.
The Men
Ensure the safety of our employees by implementing the CARE approach on the site.
WHAT I AM PASSIONATE ABOUT IN MY JOB:
Many aspects:
The exchange, the teamwork.
Work with people from different backgrounds.
The absence of routine due to the versatility of my function.
Working with a living product that depends on the climatic conditions, each year is different and leads us to ask ourselves questions.
MY MOST BEAUTIFUL PRIDE IN THE BIG MILLS OF PARIS:
To have grown and evolved with the company.
MY FAVORITE GRANDS MOULINS DE PARIS PRODUCT:
Without hesitation, the Copaline tradition, a simple and authentic product!