Regional offices in France
The 7 regional mills of Grands Moulins de Paris are supplied with 100% French bread wheat, grown as close as possible to the mills. A permanent desire to be close to the territories, which perpetuates a local approach.
Our mills are located in Bordeaux, Brienne-Le-Château, Marseille, Paris-Gennevilliers, Reims, Surgères and Verneuil l'Étang. 
We also have a milling mix production unit in Briare.
Grands Moulins de Paris is aware of the challenges that must be met by a benchmark company and is committed to an ecological approach, systematically favouring the most sustainable modes of transport whenever possible.
The telesales teams, in daily contact with our artisanal baker customers, are based in Annezin and Entraigues.
The company is based in Ivry-sur-Seine.
Finally, the Paris Bakery and Pastry Schoolwhich is an integral part of our family, is located in the heart of Paris, Cour St Emilion.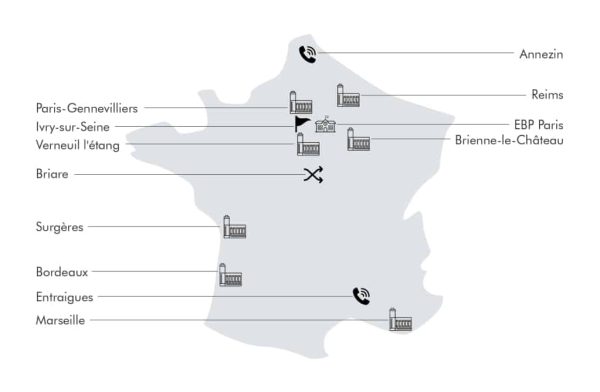 Grands Moulins de Paris also has an important export activity with local importers and distributors, craftsmen, industrialists and millers.
Grands Moulins de Paris has been exporting its products for more than 50 years and today exports to more than 65 destinations.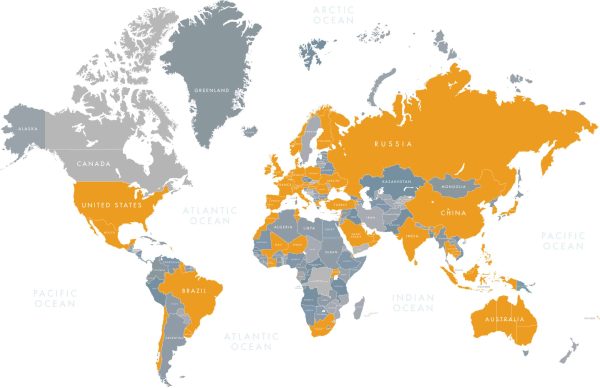 You may also be interested in these contents