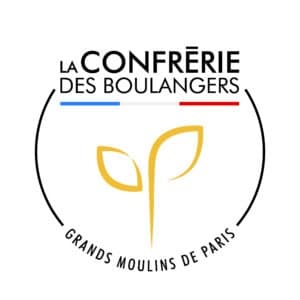 Gathered among peers within the Confrérie des Boulangers Grands Moulins de Paris, our 60 expert technicians feed the upstream reflection on our current and future products, validate innovation projects and participate in the creation of GMP signature recipes. It is a community of passionate men and women at the service of French bakery to promote know-how, resolutely oriented towards ever simpler and more responsible products:
- The technical advisors accompany our customers on a daily basis, both in France and abroad.
- In our mills, test bakers check the consistency of our flours and milling mixtures every day by conducting bread-making tests.
- The expert bakers in the Product Innovation Development division work on developing new products and improving their technological, sensory and economic performance through innovative raw materials.
- Finally, the instructors at the Paris Bakery and Pastry School teach young people and adults in retraining all the specificities of the craft of baking.
You may also be interested in these contents