CARE, our strong safety approach within the company
Because nothing justifies getting hurt at work, 8 life-saving rules have been defined and are an integral part of our CARE safety approach. They apply to everyone (employees, visitors, service providers). These rules are in place to ensure the safety of everyone and must never be broken.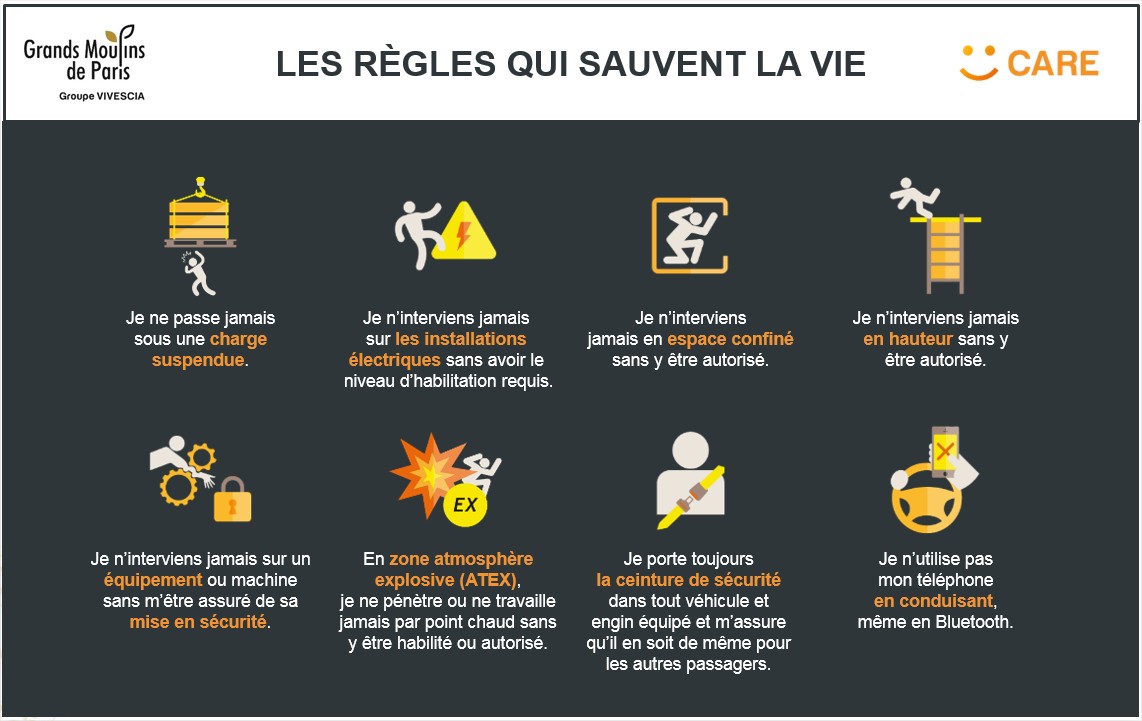 Making safety a state of mind
Taking care of each other on a permanent basis is our daily commitment. The CARE approach aims to preserve the health and safety of all of us: employees and those close to us in our family and professional lives.
Objective: to aim for zero accidents
For Grands Moulins de Paris, CARE is a common requirement. Each of us is involved and contributes to the success of the Group's objectives and performance. Everything must be done to enable us to work, travel and live our daily lives in complete safety without injury, because nothing justifies getting hurt at work.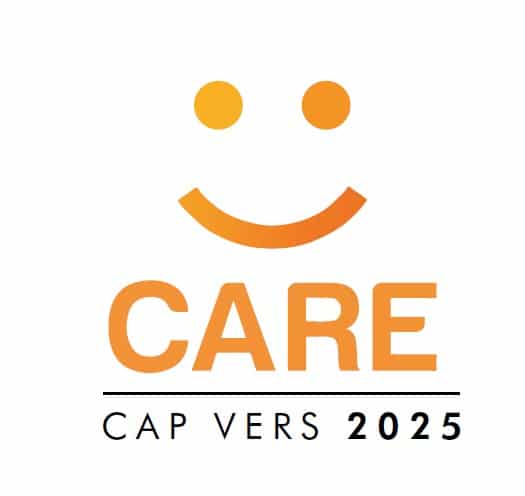 This commitment is signed by the GMP Management Committee. It implies that each of us, managers, employees and external persons, respect and apply the following principles:
- Questioning our certainties and habits
- Exchange, learn and share best practices
- Integrate safety into new processes and modify existing processes
- Respect the regulations and all the rules that protect us
- Report all safety events and act to correct and prevent
- Be exemplary in all roles within the company
- Evaluate our results transparently and value our successes
You may also be interested in these contents