Products adapted to the specific needs of each baker
We offer bakers different ranges of flours and milling mixes, as well as a range of frozen products (for pastries, cakes and delicatessen products) to meet the needs of everyone.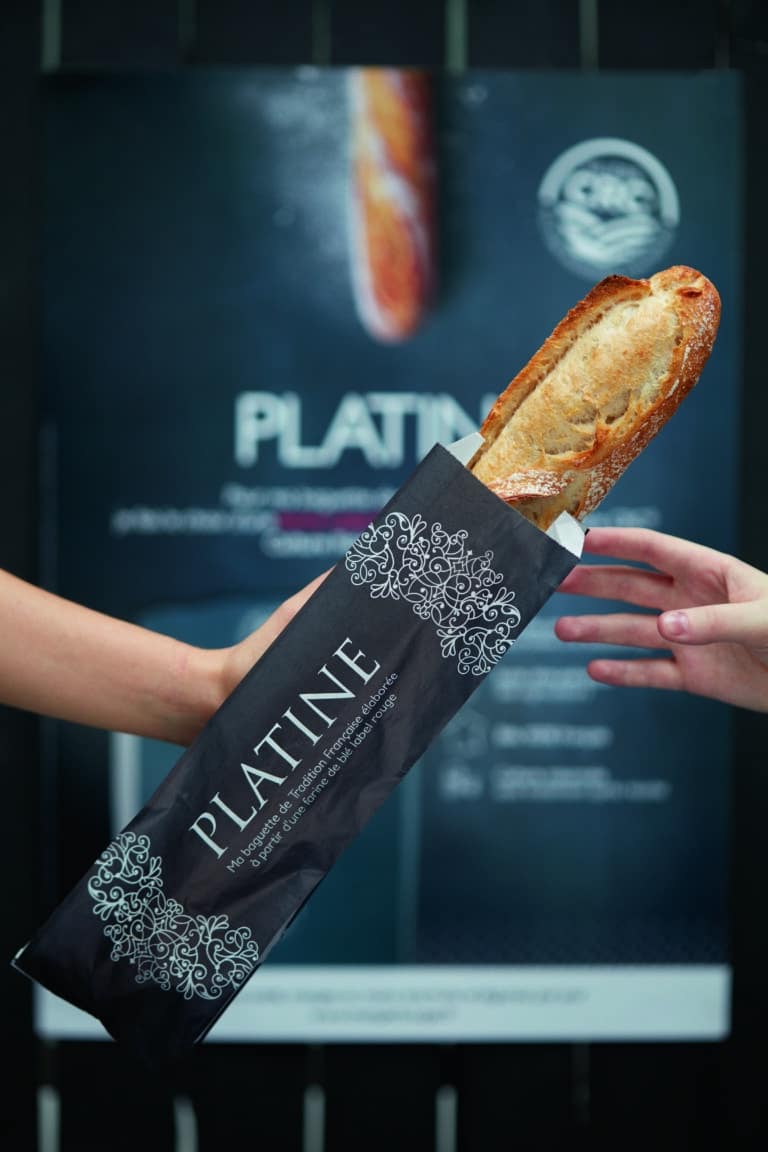 Grands Moulins de Paris offers a wide range of flours:
- flours adapted to all daily uses: traditional, common breads, special baguettes. For every day and for the whole family!
- flours for breads with character that allow you to make breads with ancient cereals, authentic and with intense flavors: pies, rustic breads, large pieces, will reveal all your know-how of the baking tradition.
- original and trendy flours to differentiate your store: corn, rice or legume flours.
- Responsible flours to meet the expectations of your customers looking for strong commitments: discover our range of organic flours, our Grand Siècle Île-de-France and Platine Label Rouge CRC traditions.
Milling blends to diversify your offer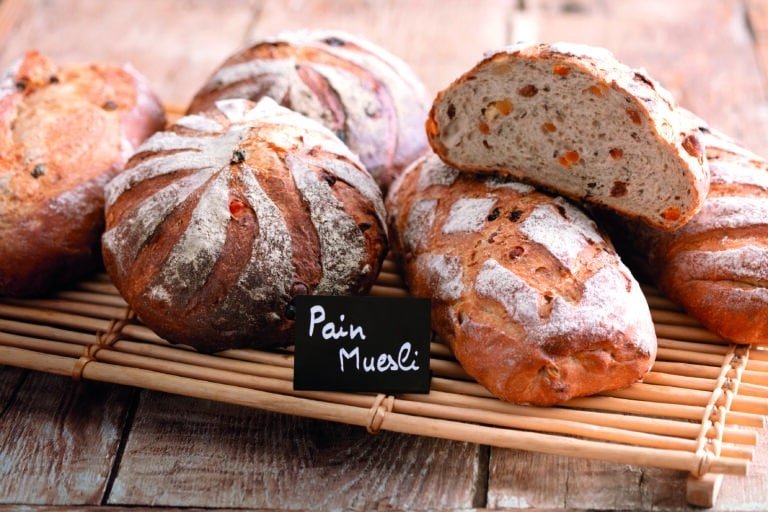 Our milling mixes allow you to enlarge and vary your offer. From breakfast to snack time, without forgetting the snacking break: country breads, cereal and seed breads, sandwich loaves, brioches, travel cakes will satisfy your customers!
The milling mixes allow you to dynamize your store with innovative products, such as our new 2021 product: the Berrouga.
Berrouga is a bread mix rich in vegetable proteins, made with wheat flour and inclusions from Berry and the Loire Valley: IGP Label Rouge green lentils from Berry, beluga lentils, split peas and small spelt. It won the "Pépites de la boulangerie 2021" at the SIRHA Lyon 2021, and was awarded at the SIRHA Europain Awards 2022.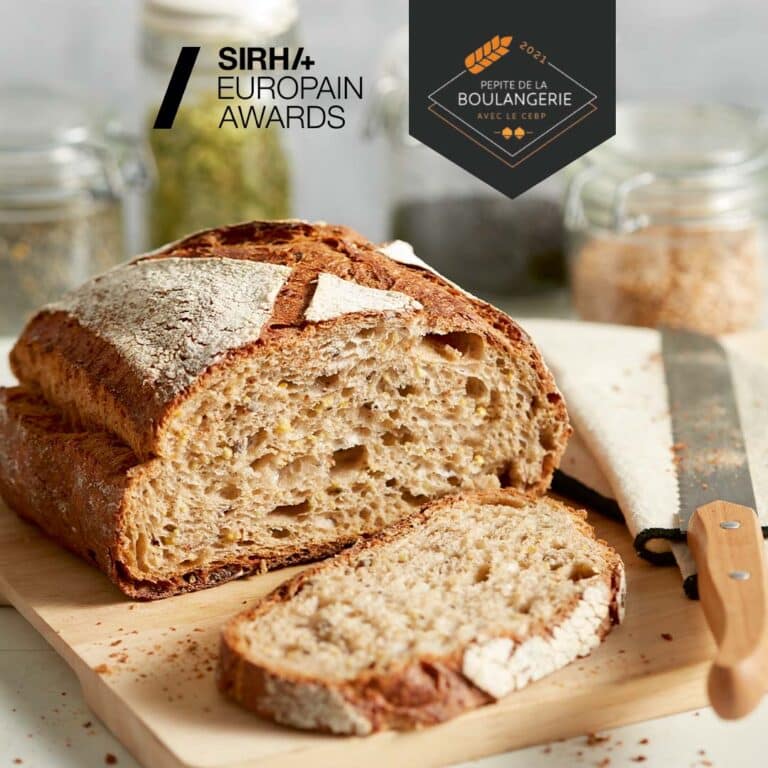 Ingredients to personalize your products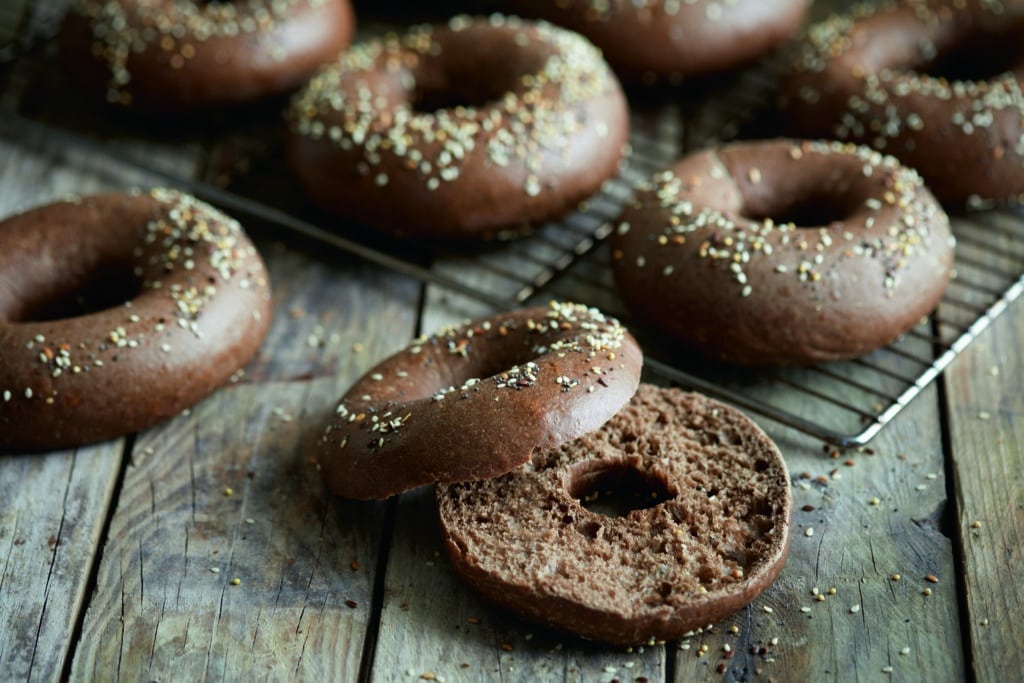 To bring a visual and taste signature to your products, our range of cereal ingredients is your best ally.
Dry yeast, roasted malts, toasted corn germ flour will allow you to customize special breads and pastries to differentiate yourself from your competition!
A range of high quality frozen products, inspired by your traditional know-how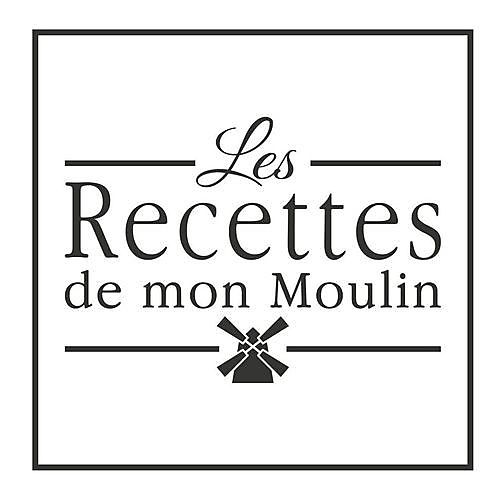 Because we know that your time is precious every day, discover our range of pastries, cakes and snack products "Les Recettes de mon Moulin".
We offer quality products dedicated exclusively to artisan bakers, who respect their traditional know-how. We imagine and shape products that awaken the taste buds and call above all to greed!
An adapted offer: Les Recettes de mon Moulin offers products that correspond to all consumption moments.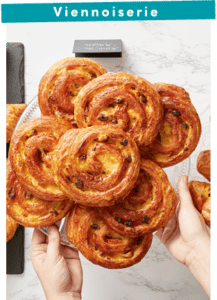 In standard or mini format, flaky or brioche, find our complete offer of quality and turnkey pastries.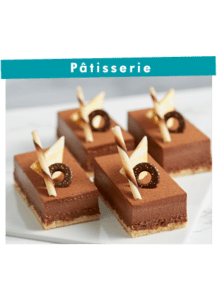 Whether traditional or innovative, pastries remain a must in bakeries. Find our complete offer of quality pastries that call for greed.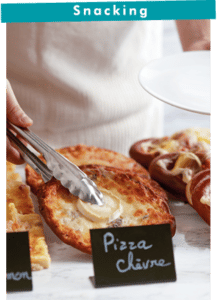 To meet the needs of this booming market, we offer a range of innovative and essential salted snack products, with generous and gourmet fillings.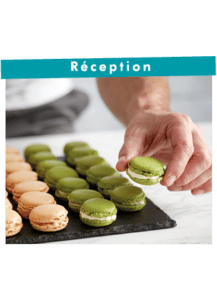 Whether savory or sweet, discover quality reception products that are quick and easy to implement and that will allow you to diversify your offer with a catering range.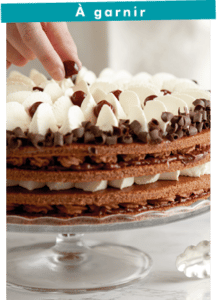 Find a complete range of sweet and savory semi-finished products. These turnkey products are designed to help you save time and allow you to express your creativity.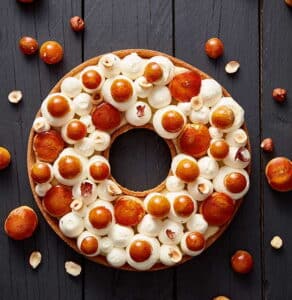 Discover our new innovation: the crown-shaped pie crust!
Original and ingenious, this pie crust will make your creativity speak. It's the perfect partner to design trendy pies.
Tools for your bakery and your store
Optimize your time spent in the bakery with Grands Moulins de Paris tools.
Designed to adapt to the gestures of bakery professionals, materials such as trays, horns, banneton, etc., are easy to clean and comply with the hygiene standards in force.
To highlight your offer in store, we offer merchandising tools: racks, trays, labels, as well as all the necessary packaging solutions.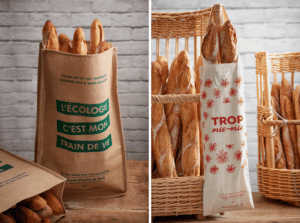 New!
Find our sustainable reusable bag:
And to make your shelf more dynamic, contact your point of sale advisor to choose your product display kits!

Want to know more? Please contact us!
You may also be interested in these contents