A close relationship, with the strength of a century-old Grande Maison
You are a professional baker or pastry cook and you wish to develop your know-how? Grands Moulins de Paris offers you a range of quality products and services to help you develop your bakery's turnover.

Qualified experts to assist you on a daily basis
You benefit from personalized support from the many experts in the field who work alongside you on a daily basis: sales managers, area managers, point of sale advisors, as well as technical advisors and transaction and financing advisors.
In order to guarantee the optimal result of your products, our technical experts, members of the Confrérie des Boulangers Grands Moulins de Paris accompany you in the manufacturing process.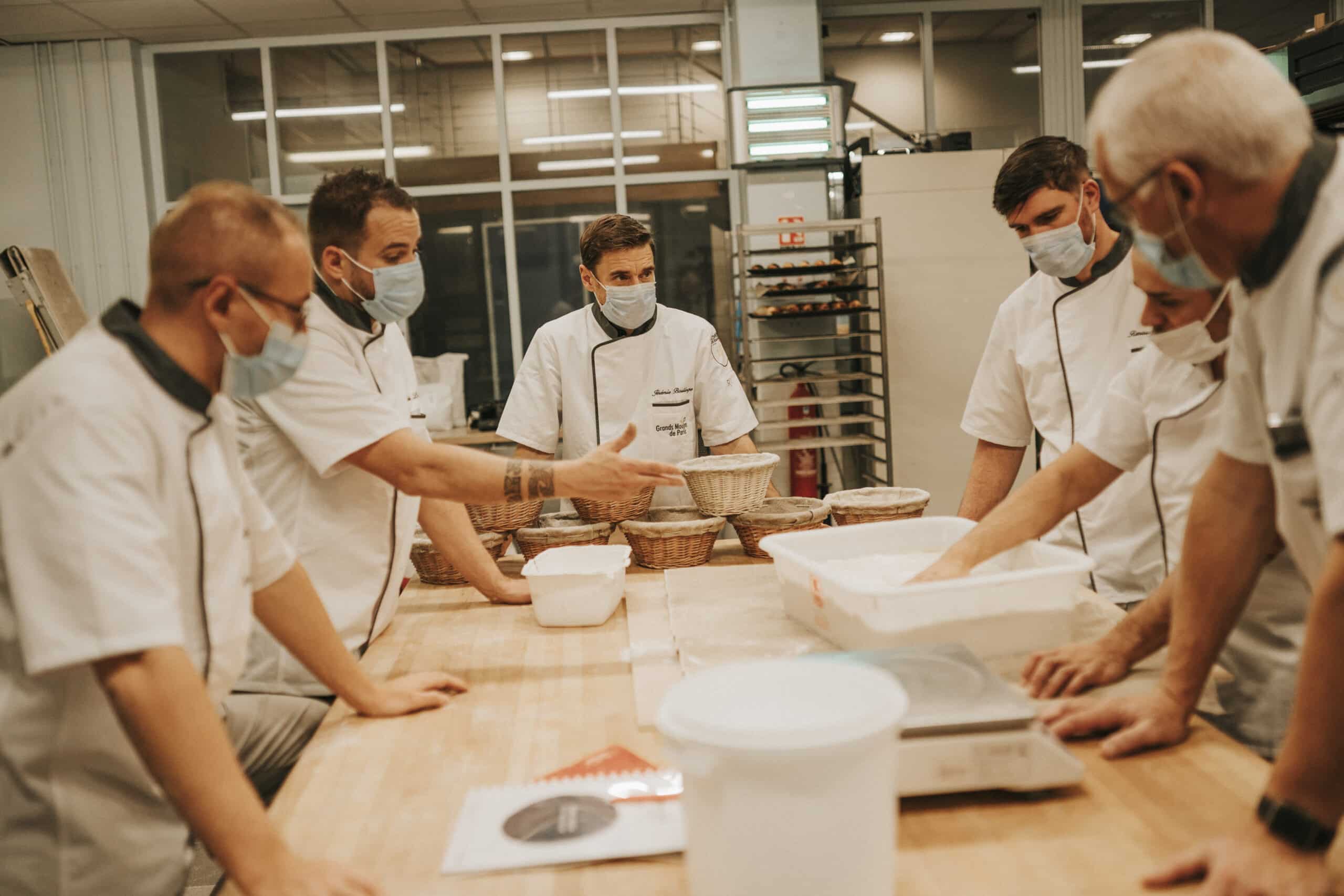 A good knowledge of your customers: the consumers
- A complete diagnosis to identify your growth areas
- Solutions in all areas: technical, management, visibility, training...
- Personalized support, solutions adapted to your needs
Tailor-made services to develop your business
- Studies at your disposal to understand how the French buy and consume bakery and pastry products
- Teams dedicated to innovation, to create products in line with consumer expectations
- Analysis of each catchment area to help you better understand your customers
Want to know more? Please contact us!
You may also be interested in these contents