Campaillette is a network of passionate bakers throughout France.
Today, Stéphane Grotter's artisanal bakery is in the spotlight! Stéphane Grotter is a Campaillette ambassador and has set up his establishment in Saint-Laurent-de-la-Salanque, in the Pyrénées-Orientales (66). Thanks to his traditional know-how and the dynamics of the Campaillette network, the baker attracts a demanding clientele all year round.
A bakery that honors know-how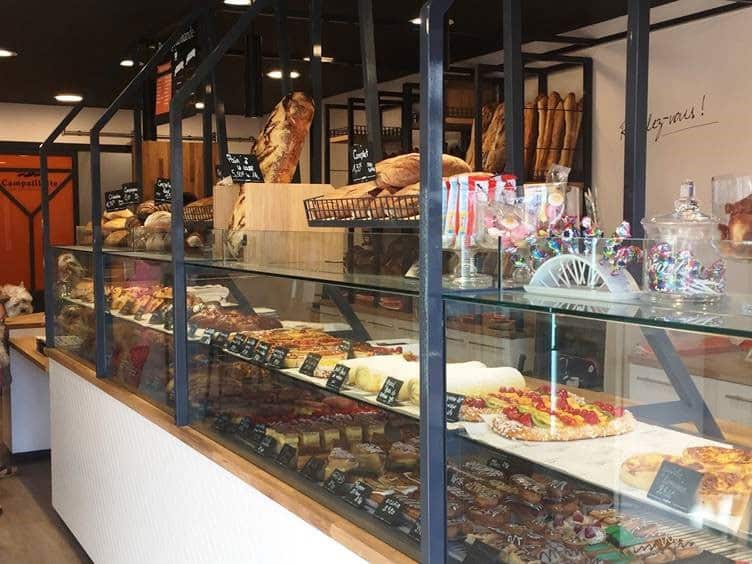 Stéphane Grotter has had a taste for work well done since he began his career as a baker. After having worked in several renowned companies, the artisan baker decided to join the Campaillette network. First network of independent bakers preferred by the French, Campaillette focuses on the baker and his craft know-how. Convinced of the reputation of this network and of the importance of offering daily gourmet, varied and homemade products in a friendly atmosphere, this artisan was immediately convinced by the brand.
On the bakery side, Stéphane Grotter and his teams offer the full range of Campaillette artisanal baguettes, as well as country, rye and corn breads for customers looking for low gluten products. Stéphane Grotter has also started creating lunch formulas. Sandwiches made with carefully selected ingredients, focaccia, bread buns, quiches and pizzas allow him to welcome a growing clientele at lunchtime and at the end of the day. At Stéphane Grotter's, the pastry department is also well supplied. Regional delicacies such as the Bras de Vénus (sponge cake rolled in pastry cream) or the lemon and orange flavored bougnettes, rub shoulders with seasonal fruit focaccia and the great classics of the French repertoire. Always eager to surprise his customers, the artisan also concocts unique pastries for seasonal events!
A great success!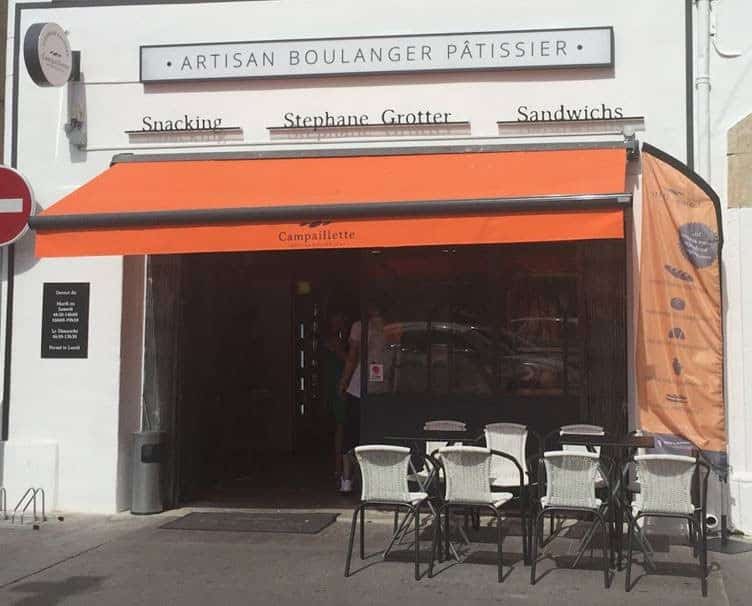 Since its opening, Stéphane Grotter is very satisfied. His facade stands out from the competition and his customers are seduced by the interior layout of his bakery. The central kiosk allows him to showcase his products; the visibility of his bakery as well as his portrait displayed in his store reassure his customers of his artisanal know-how.
And this is reflected in his results: he has doubled his sales of Grand siècle, his catering range has increased by 48% and his range of viennoiseries has also grown by 28%! Discover Stéphane Grotter's bakery in pictures as well as the feedback from his customers.
What are the other advantages of the Campaillette network?
Beyond its façade and its interior design, Stéphane Grotter benefits from many other advantages:
- Access to original flours such as Campaillette EPOCA to stand out from the competition
- Exclusive in-store operations to create a link with customers and animate the bakery
- Preferential rates on solutions that support its development
- Digital visibility to recruit customers
You are interested in our network? Contact us online in click here !