From March 26 to 29, 2022, we were present at the Europain show - the reference show for bakery and pastry professionals in France and abroad - after a few years of absence. This year, the show focuses on the "French Bakery" and the promotion of French knowledge. On this occasion, we wanted to highlight our proximity and our milling know-how with a friendly reception area and especially a bakery area where you could see the members of the Confrérie des Boulangers Grands Moulins de Paris at work!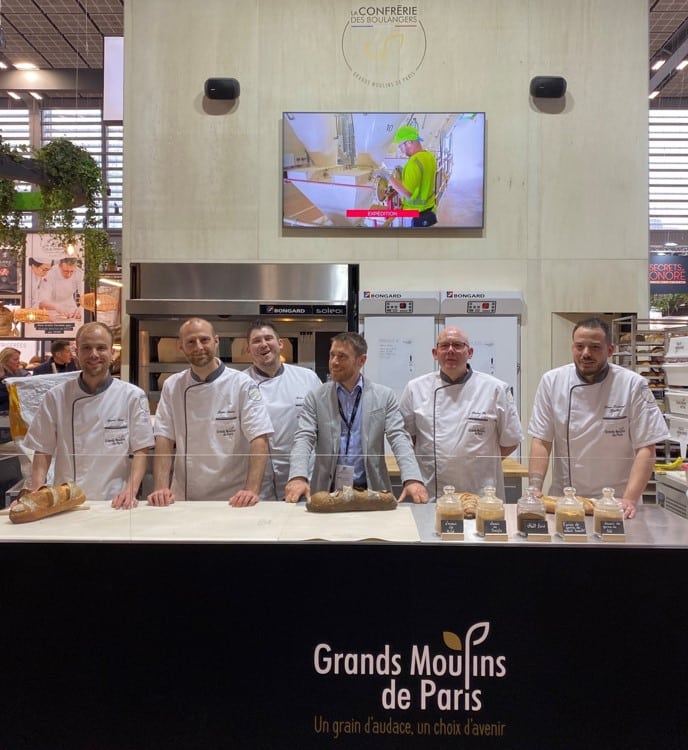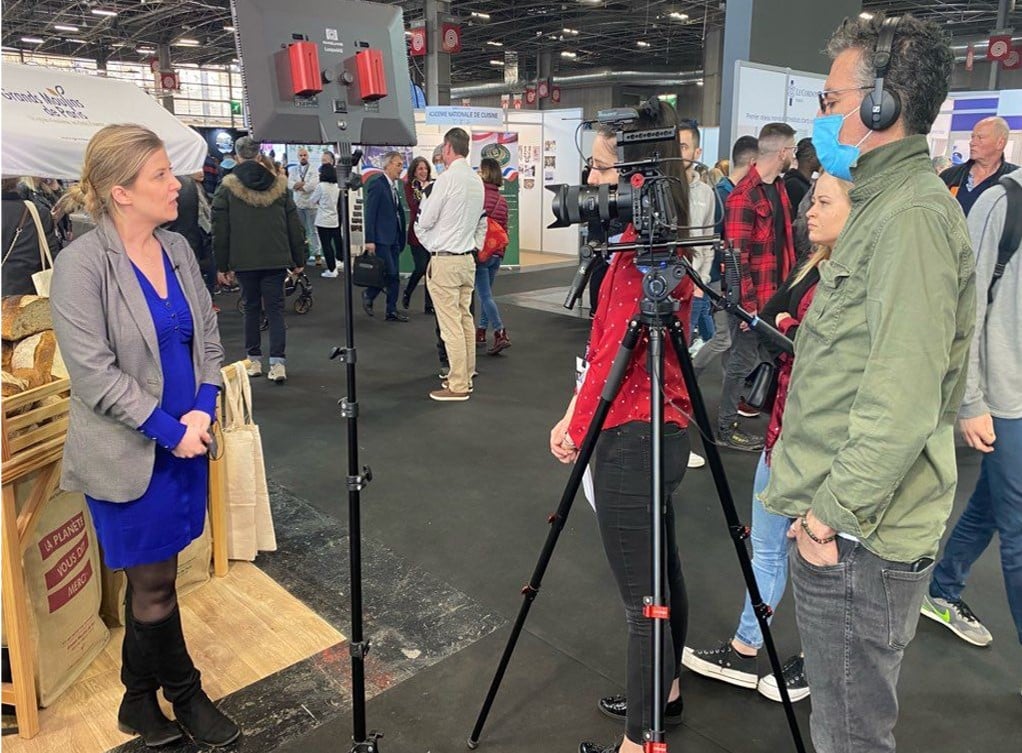 Live interviews from the aisles
We also produced several daily video interviews with clients and employees to highlight the missions and successes of each.
We interviewed Sabine Clémens, customer development manager for the Paris region and the North of France, Florian Lucet, technical advisor and member of the Confrérie des Boulangers de Grands Moulins de Paris, trained as a baker at theEcole de Boulangerie et de Pâtisserie de Paris, Julien NefoussiSales Manager Paris & 92 and Philippe PoullainSales Manager for the IDF & Nord region.
On the client side, we were able to interview different types of clients: international importer of gastronomy products, former trainer of the Paris Bakery and Pastry School, several bakery managers... 
To see or review all the interviewsgo to our LinkedIn page!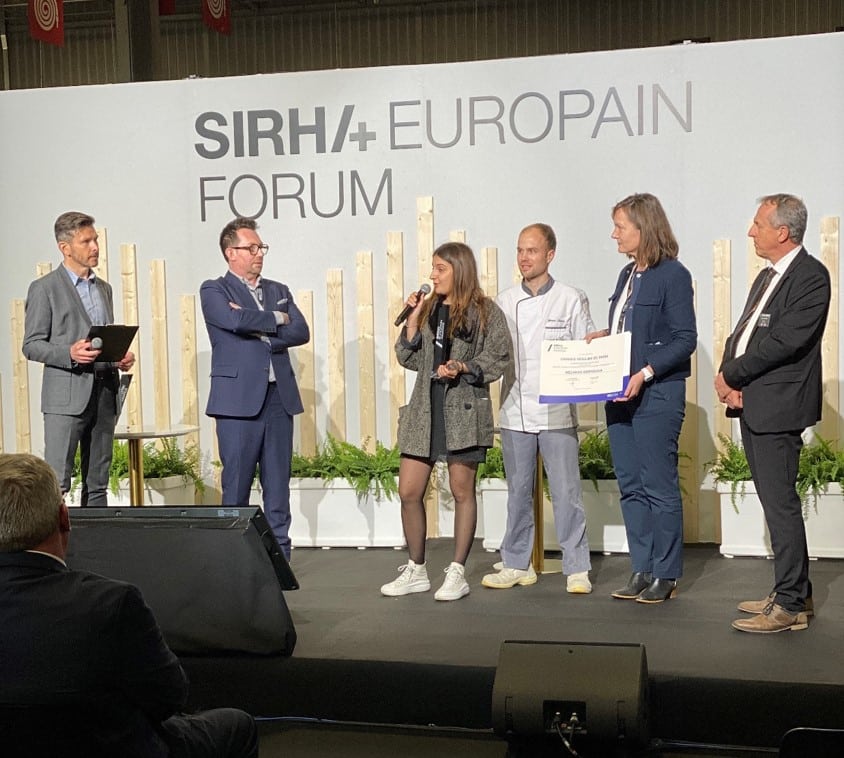 The "

Berrouga

"a double award-winning milling blend
:
Our milling mix "Berrouga"for rustic bread meets the growing demand of consumers for products rich inprotéineségétals.Already winner of the "Péof the 2021 Bakery Awards" during the SIRHA Lyon 2021, the "Berrouga" a also was awarded at SIRHA Europain Awards, presented on on Saturday 26 March during the show.
Learn more: https: //bit.ly/3vOCEE
A big thank you to everyone who came to visit us at the booth,
and to our partners: Magic Touch Images, Panifour, Bongard, Accro and Maisons Bissardon.
Finally, congratulations to all the employees who contributed to the success of this event!