Grands Moulins de Paris is reinforcing its commitment to greater responsibility by jointly developing a 100% group channel in thesoil conservation agriculture approach. This practice combines quality production in quantity, respect for the soil and its biodiversity and better recognition of farmers for their practices. Discover the testimonies of two farmers who have chosen the cœur d'épi approach.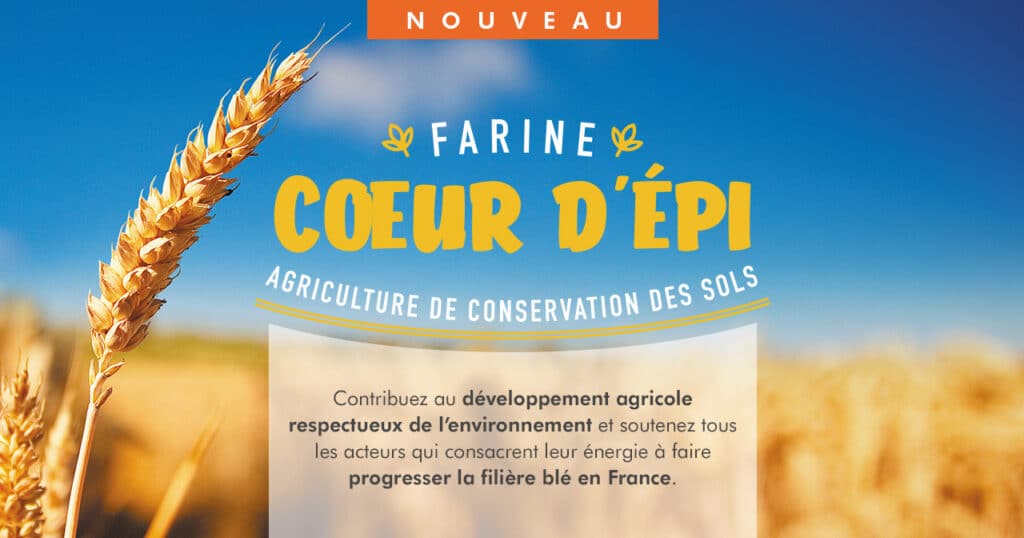 Hélène Barthélémy (35) is based in Fagnières, near Châlons-en-Champagne (Marne). She has been practicing soil conservation agriculture since she settled in 2019, following her father, on a 90-hectare farm. She is one of the first 10 farmers to have entered the "cœur d'épi" approach of the Grands Moulins de Paris.
Why did you get involved in the Coeur d'Epi process from the start?
I am very sensitive to local products, so I am naturally in favor of the "Coeur d'épi " contract, which valorizes my wheat in a mill close to my home, such as the one in Brienne-le-Chateau, located in the Aube department! I also have beehives and I sell my honey within a radius of a few kilometers around the farm in short circuit. As soon as I set up my farm following my father, I also adhered to the principles of soil conservation agriculture which is another characteristic of this sector.
What exactly is conservation agriculture? What are the main agricultural practices?
Conservation agriculture is based on three pillars: abandonment of tillage and plowing, permanent soil cover, and long rotation and multi-species crops.
This way, we move our land as little as possible and we preserve biodiversity. In fact, one of my greatest prides is the number of earthworms in my soil! We practice an always green agriculture since the soil is always covered even between two crops. I combine crops such as rapeseed and faba beans so that the plants benefit each other and enrich the soil with nutrients before I plant my wheat crop. Of course, conservation agriculture is not always easy because you have to constantly adapt to the weather and local conditions of each plot. For example, I wanted to put clover in a wheat plot but we didn't have enough water and I had to change my original plan. I'm still learning about agronomy and plant combinations and that's what makes this practice so interesting.
How does engaging in such quality channels help you in your business?
I signed a three-year contract with my cooperative Vivescia, which itself has a contract with its milling subsidiary "Grands Moulins de Paris". This means that all three of us are committed to producing, collecting and processing quality wheat at a fixed price. It is reassuring while limiting the risks, because I commit a part and not all my production in a chain. It is also a reasonable commitment in terms of price compared to the average of the previous five years. And I can present this commitment as a guarantee, for example to my bank, which it also reassures if I need to borrow money to buy equipment.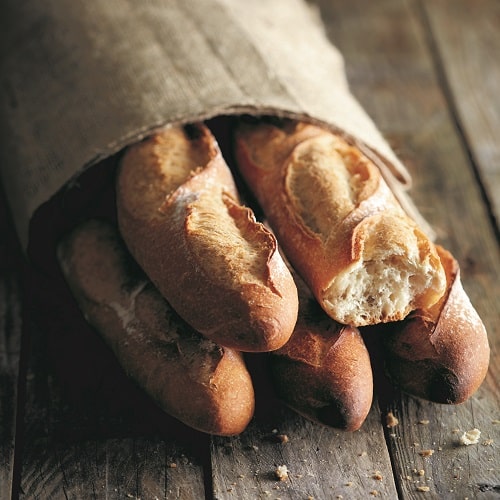 Francis Martinet (59 years old) has been farming 175 hectares in Erize la Petite (Meuse) since 2012, after having been a car mechanic and an employee in an agricultural cooperative. Thanks to the Coeur d'Epi contract, he hopes that consumers will recognize the quality of his work.
You are part of the Coeur d'Epi network, which promotes the practice of soil conservation agriculture. Can you tell us a few words about it?

I signed a three-year contract to dedicate, each year, a part of my wheat to the Coeur d'Epi chain. It is crushed by the Brienne mill which is 90 km from my fields. I produce all my wheat in the same way, by practicing what we callsoil conservation agriculture and direct seeding, which means that I sow directly into the vegetation, without plowing. This permanent soil cover has beneficial effects in the fight against climate change with good carbon storage in the soil. In order for the wheat to grow properly, I use the other plants, which do some of the work for me... thanks to their roots which aerate the soil and thanks to their capacity to capture the nitrogen that my wheat needs. Of course, I have to be careful that weeds don't choke my crop or that voles don't devour my grains...
How can the consumer be sure of the quality of your wheat?
The contract that the three of us sign, with my cooperative Vivescia and its milling subsidiary, Grands Moulins de Paris, is linked to a set of specifications that indicate precisely how the wheat must be produced, the type of wheat variety, the way it must be stored, etc. We have regular audits to check everything. We have regular audits so that everything is checked. This guarantees my good agricultural practices. Moreover, I have just obtained the level 2 environmental certification for my whole farm and I will continue this process of progress to obtain the next level, the HVE (high environmental value) certification, which is a way of recognizing my efforts and my know-how acquired over the past nine years on my farm. You always have to adapt, that's why I belong to the Club Agrosol of Vivescia, dedicated to soil conservation agriculture, and where we have a lot of exchanges with very specialized technicians and my fellow farmers.
What do you most look forward to in this new field?
The contract already recognizes the quality of my wheat. By buying the bread that is made from the flour of my wheat, the consumer directly recognizes the quality of my work. This is the most important thing for me. We work every day to feed the population. We need our profession to be recognized. For this, the farmer must take the time to talk about his practices, his evolution. Such channels give us the opportunity.