At Grands Moulins de Paris, we offer many work-study contracts in various departments! This approach allows students to complete their training with a long-term professional experience (often one year) and to boost their employability while allowing the company to train future talents.
Check out the interview with Luc Tousseau, who joined Grands Moulins de Paris in 2018 as a work-study student and is now a permanent area manager.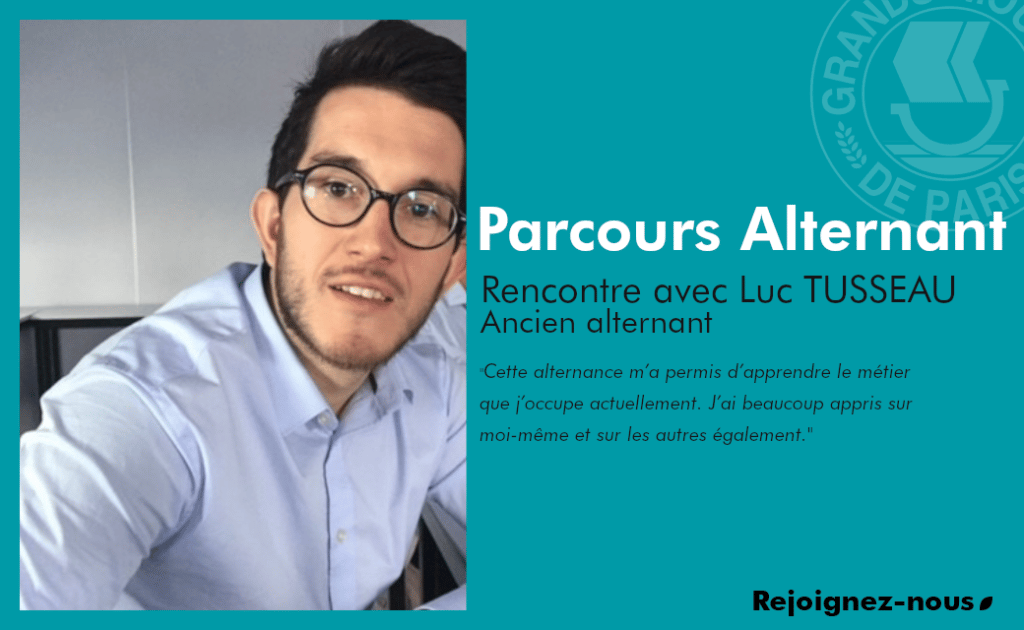 Can you introduce yourself?
I am Luc TUSSEAU, I am 26 years old, I began my studies by completing a Bac Pro Electrotechnics. After that, I worked for 4 years in different industrial sectors and then I wanted to go back to school by changing my field of study and I did a BTS NRC in a work-study program.
So I joined Grands Moulins De Paris in September 2018 to do my alternation during my second year of BTS NRC. After obtaining my BTS Grands Moulins De Paris allowed me to continue a work-study in License Pro "Management of commercial activities of customer relations". I finally obtained my License Pro and I signed a CDI in September 2020 as a sector manager on the department of 93 in Artisanal Bakery. 
Why did you want to join Grands Moulins de Paris?
I wanted to join Grands Moulins De Paris to exercise the profession of itinerant salesman and to be able to benefit from a perfect autonomy, what Grands Moulins De Paris allowed me to have. I joined Grands Moulins De Paris by the desire also to deepen the sector of the artisanal bakery.
How did your integration go?
My integration went very well with an integration course that allowed me to broaden my skills in the sector, from ordering to delivering the product to customers. 
Afterwards, I benefited from a day of immersion with a flour delivery man, then 3 days of immersion with a baker in the area. Finally, I had several days of immersion with my main colleagues to learn the trade and to apprehend new ways of working. 
I also had a week of training at the bakery and pastry school in Bercy to learn how to make bread and taste all the different products we sell. 
What are your daily missions?
My missions are the following:
Prospecting for new clients, following up with clients, selling new products at every moment of the year, developing the different Campaillette and Copaline brands in my sector, referencing products for clients, looking for funds for sale and potential buyers, discovering the different needs of a client and proposing one of our specialists to accompany them in their project and finally updating our CRM.
What did this work-study program bring you professionally and personally?
This work-study program allowed me to learn the job I currently have. It also allowed me to sign a permanent contract as soon as I graduated. Thanks to this work-study program, I learned a lot about myself and about others as well. I learned how to achieve the objectives I was given.
What, in your opinion, characterizes Grands Moulins de Paris?
What characterizes Grands Moulins De Paris is its strength in training and the opportunity that this company offers to train and hire young people. It is a company that never stops renewing itself and moving with the times. It is a company that gives responsibility and the opportunity to prove what one is capable of. 
And then, what is your project?
My project is to be able to evolve as a manager and also to be able to be transferred to another sector because Grands Moulins De Paris, by its size, gives the possibility to see new horizons. 
Are you also looking for a work-study program? Do not hesitate any longer and apply to join us.