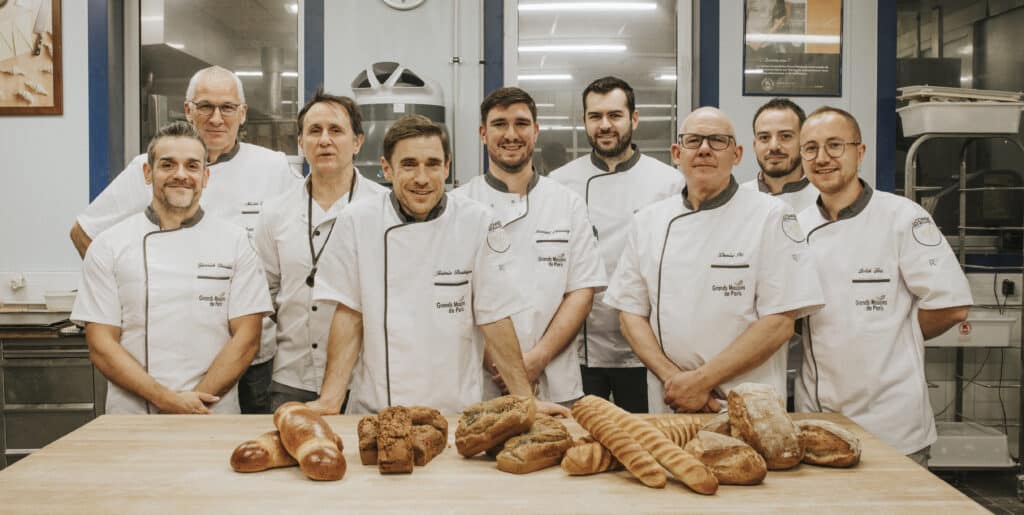 Created more than a year ago, the Confrérie des Boulangers Grands Moulins de Paris is the name given to the community of 60 expert technicians working in different functions within the company and the Paris Bakery and Pastry School.
Why did you create the Brotherhood?
Grands Moulins de Paris' strength is its human potential. We have a real wealth of experience with some sixty technicians with different profiles. The idea of bringing them together to capitalize on their expertise and to feed the reflection on our current and future products was born 4 years ago and really started to take shape in the fall of 2019.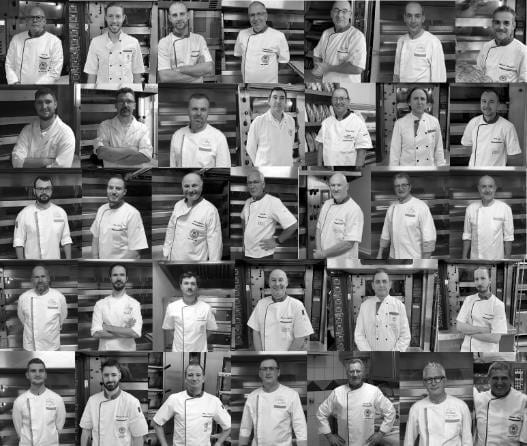 Who are the members of the Brotherhood?
The 60 experts today have different functions: 
- Technical advisors on all markets to support our customers on a daily basis, both in France and internationally;
- Trainers from theParis Bakery and Pastry School who teach young people and adults in reconversion all the specificities of the bakery profession;
- Test bakers in our mills who check every day the regularity of our flours and milling mixes by carrying out bread-making tests;
- Expert bakers in the Product Innovation Development division who work on developing new products and improving their technological, sensory and economic performance through innovative raw materials.
It is a community of passionate men and women working for the French bakery industry to promote its know-how, resolutely oriented towards ever healthier and more responsible products.
Major transversal missions
The members of the Brotherhood create original recipes from our flours, milling mixes and range Recipes from my Mill which allow us to promote our products. They actively participate in photo shoots with the marketing teams to promote all our products in our various communication media.
They are also involved in the development process of product innovations and renovations, particularly in the quality validation stages. They also define the methods of implementation for optimal use by our customers.
The Brotherhood's mission is also to participate in the development of our activity abroad through demonstrations at our customers' sites or via the animation of webinars.
Finally, as ambassadors of our products, the members of the Confrérie actively participate in our various internal and external events. They contribute to the promotion of our know-how by giving demonstrations and product tastings.
Monthly meetings are organized to validate product developments and to promote exchange between peers and the sharing of market and technical information.
In order to develop the skills but especially to homogenize the base of knowledge of all the members of the Brotherhood, a training course over several years is under construction.
A specific visual identity to promote this expertise as widely as possible
To bring all the members together under the same banner, a name was first chosen. The Confrérie also has its own logo: the "gimmick" of the new Grands Moulins de Paris visual identity has been reworked like a nibble on bread.