Epiphany is a key period in the sales of bakers. If the big star of this period is of course the king's cake, the beans also have their importance!
Children, young and old, and even collectors, are always happy to be the king of the day. This is why the choice of beans for a baker can be strategic to boost sales and customer loyalty!
Star Wars: the 2024 collection!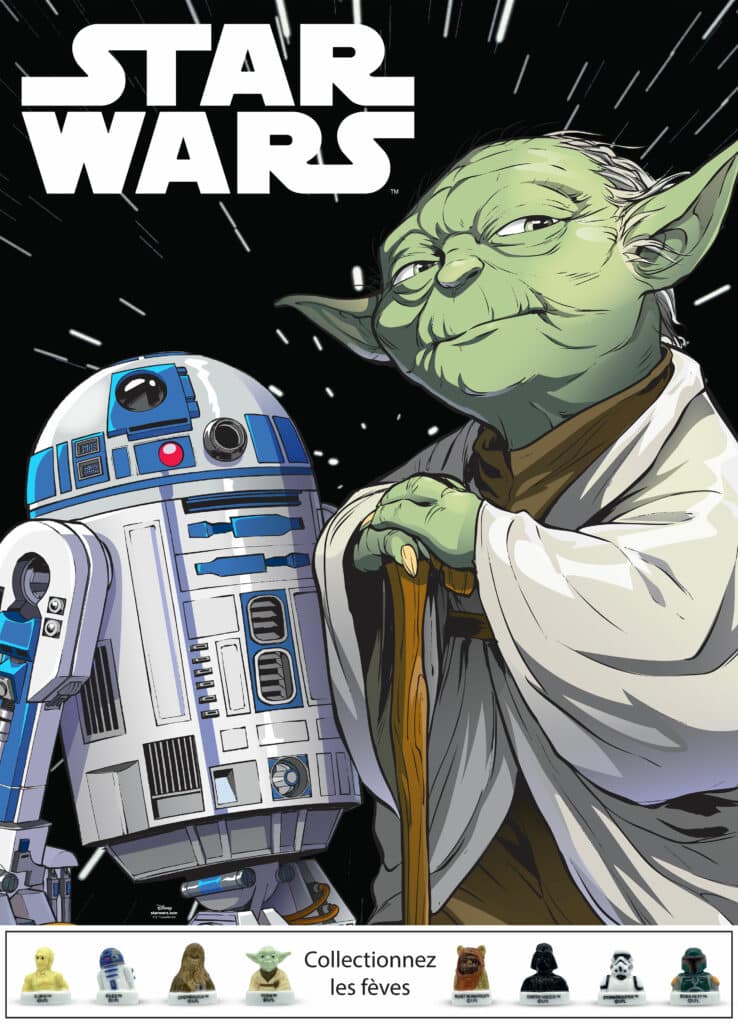 For Epiphany 2024, we have decided to offer our customers beans representing the characters of the famous Star Wars saga. Viewed by more than 59 million French people since the release of the first film in 1977, this saga should please all their consumers!
To adapt to all the structures and customers of our craftsmen, we propose 4 different kits:
- A complete kit composed of 300 beans, 300 crowns, 300 bags, a poster and a presentation easel.
- A restocking kit of 100 beans, 100 crowns and 100 bags.
- A pencil box kit with 5 pencil boxes to present the collection to your customers.
- A game kit composed of 6 winning beans, a window sticker and 6 Baby Yoda cuddly toys to animate your store and encourage impulse buying!
A kit offered on our Facebook page!
On the occasion of the release of our new Star Wars bean collection, we offer bakers the chance to win a complete kit through a contest on Facebook. >> Subscribe to our account and don't miss a thing, the contest will be published in the next few days!