For more than 55 years, Francine has been accompanying the French in their daily cooking. The brand has been able to create a strong relationship with its consumers, illustrated here by the heart "Your pleasure engages us".
This is why, as we enter the 2020 school year, Francine is affirming its commitments and highlighting them in all of its media to :
  - Strengthen the emotional connection with consumers
  - Affirming its affiliation to Grands Moulins de Paris and promoting the cooperative farmers
  - Guarantee its environmental commitments: French wheat and regional mills, recyclable packaging
A new page dedicated to commitments on the Francine website
You can now find our new "Our Commitments" page on www.francine.com accessible directly from the Francine menu. The brand develops and illustrates its commitments through concrete examples and explanatory videos.
New, more modern packaging that highlights in-store commitments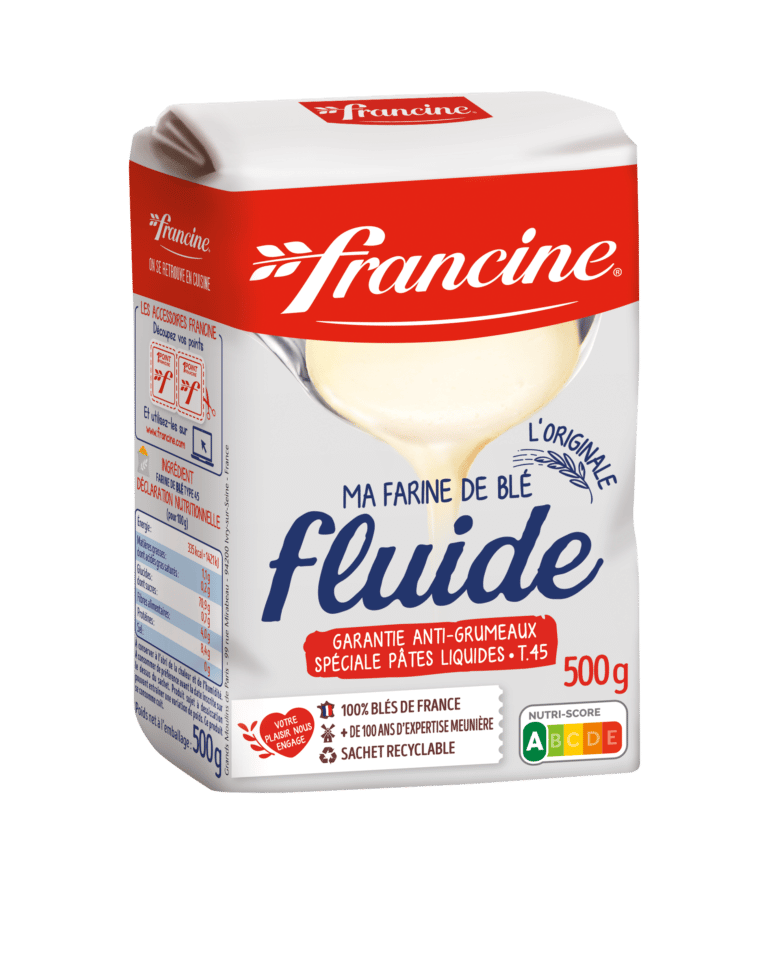 The new flour packaging is starting to hit the shelves! More modern, they will also allow us to better promote Francine's commitments, while clarifying the uses and benefits of each of the products in the range.
The commitments are now clearly visible on the front and back of the packs.
Example of the "Les Essentiels" range:
Already displayed on our website, the Nutri-score is now displayed on all our flours, as promised at the end of 2019!