A range of flours for artisanal baguettes
Grands Moulins de Paris has developed 6 special flours for Copaline baguettes that meet strict specifications. Combined with precise processing methods, these flours guarantee high quality artisanal baguettes and enable us to satisfy the tastes of the most demanding consumers.
A brand concept that is in harmony with nature
Copaline is a brand name that meets consumer expectations and societal issues through the valorization of ingredients and genuine commitments to sustainable and responsible food.
It carries strong and current values, echoing consumer expectations: simplicity, respect for nature, solidarity and ingenuity
With a different state of mind, Copaline offers a boutique concept that stands out: a decor with raw materials in a simple and warm atmosphere.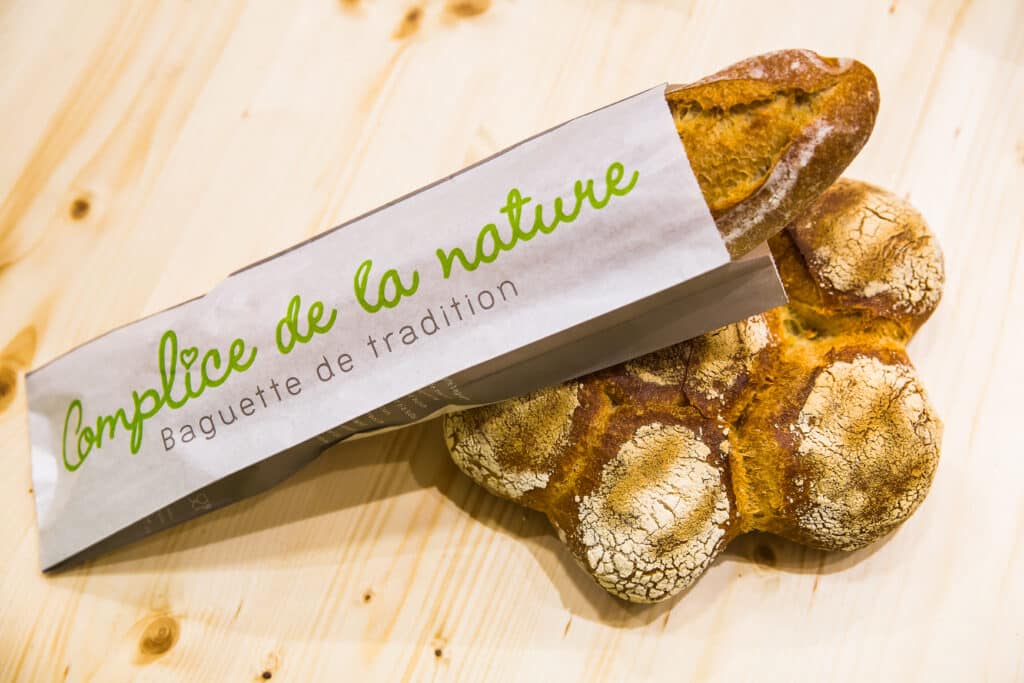 - Values of simplicity, solidarity, respect for nature, and ingenuity
- A practical and clever layout to enhance your products
- Numerous marketing levers to support artisan bakers in their development
Join a different mindset by choosing Copaline!
Want to know more? Please contact us!
You may also be interested in these contents