The first bakery school in France created in 1929 by Grands Moulins de Paris
At the end of the First World War, not only flour was needed to supply Paris. More bakers were also needed. In 1929, Grands Moulins de Paris created the very first bakery school in France.
The Paris Bakery and Patisserie School was recognised as being of public utility by the State in 1935.
Today, the School is an independent Apprentice Training Centre (CFA) but still closely linked to Grands Moulins de Paris.
Each year, more than 300 apprenticeship students and 100 adults undergoing professional retraining come to the school for training. EBP Paris also welcomes international students.
The school offers training for 7 diplomas, from CAP to BP, as well as BTM in bakery or pastry making.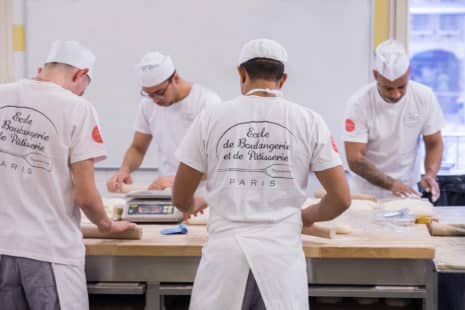 EBP Paris is a school on a human scale, dedicated to baking and pastry-making. It is made up of 4 pastry laboratories and 4 bakeries, which allow a maximum of 12 students to be taught in each one, thus allowing a real proximity between students and teachers.
The trainers accompany and advise the apprentices in the various trade competitions with some success: several titles of best apprentice in France in pastry or in dessert, best young baker, etc.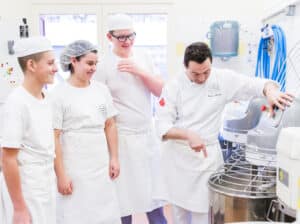 EBP Paris also collaborates permanently with institutional and professional training bodies. The work carried out together guarantees the high standards of the diplomas prepared and enables us to broaden or enrich the training provided to meet the new needs of the profession.
Visit the EBP Paris website to discover all the courses offered and the details of the teaching.
You may also be interested in these contents