Are you a Campaillette artisan baker or do you want to become one? As a member of the network, benefit from the new Campaillette operations, tailor-made to develop your turnover and enhance your know-how: 6 turnkey kits allowing you to animate your bakery throughout the year.
Why animate your bakery with brand new operations?
Campaillette launches 6 new operations exclusive to the members of the network. They are ideal for setting yourself apart from the competition and promoting your artisanal know-how, while embodying the 4 values of the brand: quality, greed, friendliness, proximity.
A well-run animation allows you to :
Build customer loyalty: Spread throughout the year, Campaillette operations allow you to create a close relationship with your customers and encourage them to return to your bakery; 
Increase the average basket of your customers: all our operations have been designed to highlight your products and trigger impulse purchases; 
Attract new customers: thanks to the new Campaillette operations, your shop window attracts the curiosity of passers-by and helps you attract new customers. Flyers are also available to order to relay your games in your catchment area. Two customers recruited and retained throughout the year thanks to these activities represent a potential turnover of 1,200 €! *:
6 new operations to punctuate the life of your bakery to discover as soon as possible
Operation Bonne Maman®: an event included in your Campaillette membership
Bonne Maman® is the favorite jam of the French **! This new operation, included in your membership, allows you to propose an offer around your pastries to your customers: of pastries bought = small jars of Bonne Maman® jam offered.
A turnkey kit to highlight your offer in your store and create impulse purchases in the pastry department.
Operation Rugby World Cup for the beginning of the school year
The Rugby World Cup is a unifying sporting event: in 2015, 8.5 million people watched the final in front of their television sets. Scheduled for the start of the 2019 school year (from September 20 to November 2), the next World Cup is the ideal opportunity to attract a new clientele .
For every 2 Grand Siècle purchased, 1 chance to win a television, rugby balls and make-up kits. And in addition to the national, a trip to Japan for two people is at stake on the Campaillette website!
Christmas operation to light up the end of the year
Christmas is a key festive period for bakeries. For the occasion, Campaillette offers two events in the network's stores:
-A limited edition festive gourmet bread, the Merry Cranberry, made with rye flour, dried cranberries***, dried apples, hazelnuts and raisins. An exclusive for Campaillette bakers! 
-A draw to offer Christmas prizes to your customers: 1 festive bread purchased = 1 chance to win sledges, board games and pastry figurines.
Operation Easter to boost bun sales
Every year at Easter, the French come to bakeries to discover your chocolate creations. The new Campaillette operation offers you the opportunity to transform the traditional Easter chocolate egg into a delicious recipe based on brioche, cocoa and chocolate chips.
Boost your bun sales and stand out from the competition with a truly original creation! The kit includes a recipe card detailing all the steps to prepare these pretty chocolate Easter egg buns.
Operation Bread Festival to build customer loyalty
May 16th is Saint Honoré's day, the patron saint of bakers! The perfect opportunity to show yourcustomers the secrets of making your baguettes, thanks to the new Campaillette Fête du Pain operation.
A turnkey educational kit that will allow you to discuss your profession and showcase your know-how as a baker.
Operation Great Game to increase your sales
Boost your baguette sales with this great game that allows your customers to win a food processor. For every purchase of 2 Campaillette gourmandes, the customer receives an entry form for the Great Game. Set up throughout the year to liven up your bakery's special occasions!
* 3€ average basket (Fédération des Centres de Gestion Agréés), 4 visits per week (U&A Pains - TNS sofres for GMP - October 2013), 50 weeks of opening throughout the year, i.e. a potential of 600€ of additional turnover per customer recruited and retained
** Brand leader in the jam category - Source IRI CAMP PB 2018
*** Cranberries
You may be interested in these articles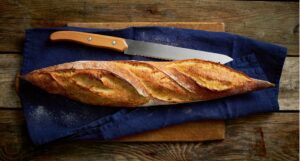 Artisanal bakery
A product that works, that is shared: 1 year and a half ago, we launched a new product in the Bordeaux region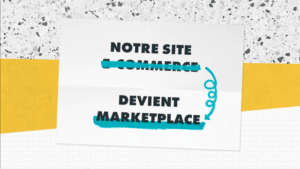 Artisanal bakery
At Grands Moulins de Paris, we like to think that the relationship between an artisan baker and his miller is unique. Our professions are as essential as they are inseparable.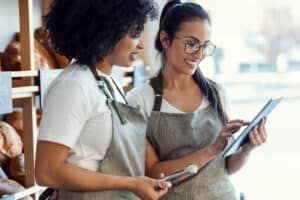 Artisanal bakery
With 47% turnover[1], employee retention is a recurring problem in bakeries. To overcome this problem, training is an essential step in the process