The Campaillette Collective
Campaillette is a bakery concept and quality flours for artisan bakers. But above all, Campaillette is neither a chain nor a franchise, it is a Collective of 1200 independent artisan bakers!
At Grands Moulins de Paris, we are committed to respecting this independence.
Pleasure, audacity, confidence and responsibility: Campaillette's values echo the behavior of consumers. In search of meaning in their purchases, they prefer brands that are committed, supportive and respectful of the environment.
Because the independent Campaillette bakers share these values, we have created the Campaillette Collective. The principle: to be stronger together, while respecting the personality of each artisan. The Campaillette Collective lets each baker express himself!
Campaillette draws its inspiration from traditional French culture. The "small squares" motif, chosen as a graphic symbol, evokes moments of sharing, conviviality and simple joys in the collective imagination. It is used both on the tools used by our Campaillette members (bags, etc.) and in the design of the bakeries.
A range of flours for artisanal baguettes
Campaillette includes 9 iconic and varied baguettes. Gourmet and of high quality, they will satisfy all your desires.

To promote each of them in the bakery, an exclusive communication pack has been developed and is available on demand.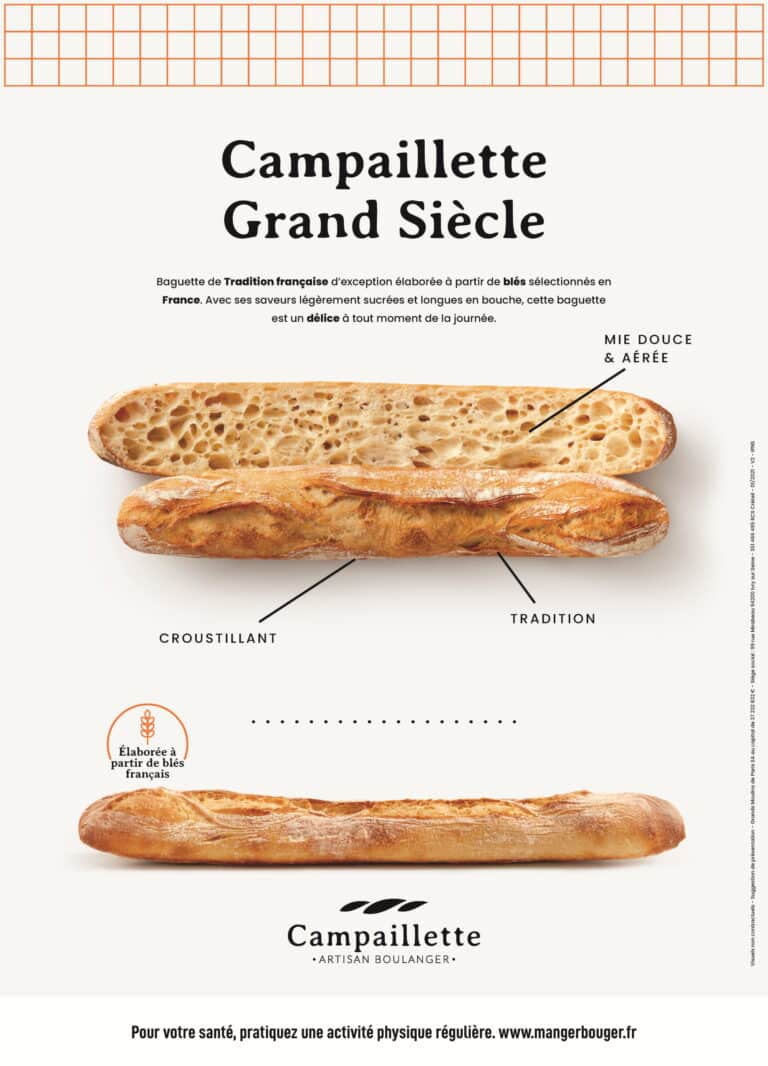 A different and unique brand concept
Experience a new approach to artisanal baking with Campaillette.
Campaillette supports its artisan bakers in developing their visibility, highlighting their personality and promoting their know-how. All this with the aim of building a brand that looks like them to signal their presence and attract consumers.
The main sign "ARTISAN BOULANGER" and the choice of contrasting colors make it visible from far and near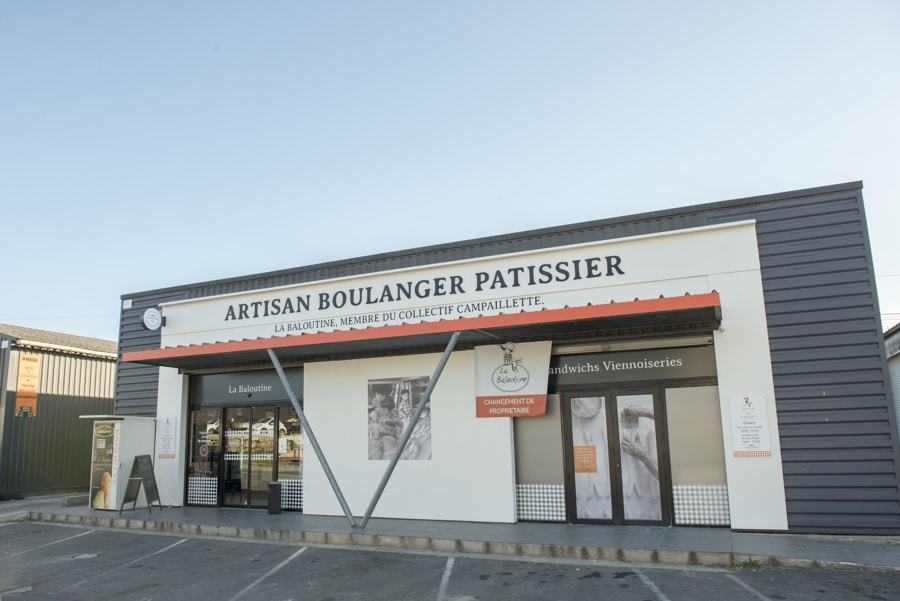 The color, the quotation in window sticker and the logo are customizable! Everything is well arranged to make you want to enter the bakery.
Inside: a unique bread cabinet
Its design combines modernity and efficiency.
This cabinet was designed to enhance the know-how and develop sales. The special breads are the symbol of the know-how of the craftsmen bakers and are generating margin.
This piece of furniture is structured to highlight them. The whole is dressed with a photo of a craft gesture and a personalized text to underline the artisanal universe.
The product segmentation has been studied and organizes the breads in 4 main categories: character bread, gourmet bread, cereal bread, daily bread.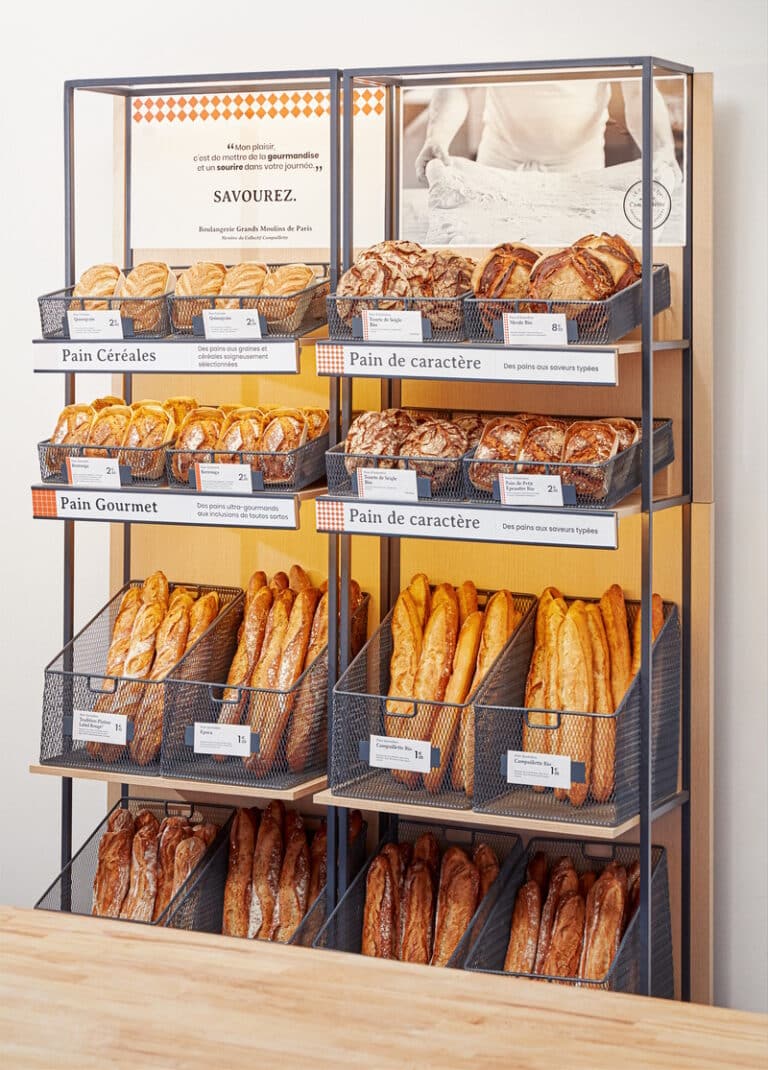 Discover the Campaillette concept in video and the testimonies of artisan bakers 
Want to know more? Please contact us!
You may also be interested in these contents